Greenall is using the blueberry fruit to create its latest flavoured gin, which comes out later this year in the UK.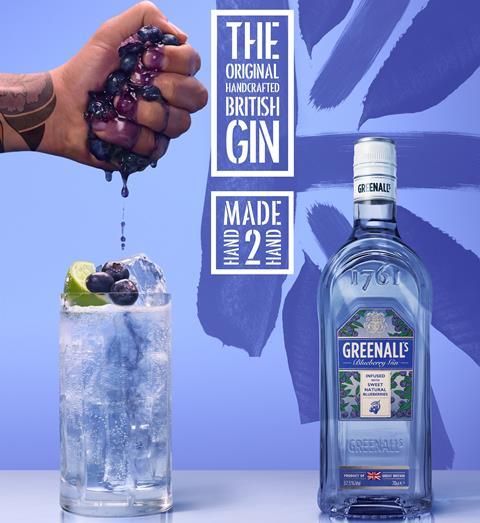 Greenall's Blueberry Gin can be paired with elderflower, tonic water or soda water and the company recommends using blueberries and a wedge of lime when serving the drink.
Greenall global marketing director, Rob Curteis, said; "With its zero sugar content, cool fruity flavour, striking blue hue and unmistakable gin character, Greenall's Blueberry Gin is right on trend for today's consumers; not only does it outperform competitor brands on taste, style and quality, but it also provides unbeatable value, which all leads us to believe Greenall's has a very exciting summer ahead."
The new 70cl bottle will be available across the off-trade from May, with an rrp of £15.70.