Brioche Pasquier is hoping to shake up the retail bakery market with a chilled version of its French macarons.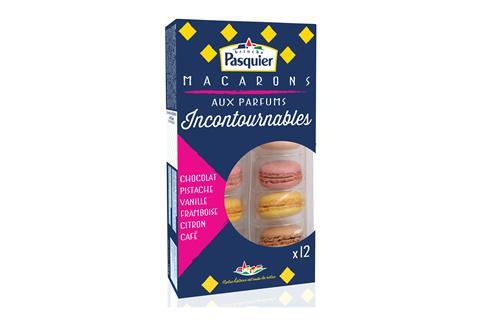 The new macarons incontourables are being introduced to stores from this month. Available in packs of 12 and created by pâtissiers in France, the products contain no artificial ingredients, palm oil or preservatives (rrp £5 - £6).
Flavours include: chocolate; pistachio; vanilla; raspberry; lemon; and coffee, and the macarons feature
Matthew Grenter, sales manager for Brioche Pasquier, said: "Incontourables is a French word for 'not to be missed' and these macarons really are rather special. Introducing a chilled range is a big step forward for us.
"Up till now the consumer has only been able to buy our macarons in a box of 36 from the freezer cabinet - perfect for parties but not an immediate treat. Now customers can pick up a box and take them home for tea, or give them to a friend as a special gift."
Grenter added: "Retailers will find that customers will pick up a box of our macarons as a luxury gift for friends and family, especially for special occasions such as Valentines Day or Easter. They would make a great addition to a seasonal display, and are perfect for including in a gift offer. Try promoting them as part of a deal alongside products such as bouquets and gift boxes, coffee, teas or wines."