Brioche Pasquier is preparing for the back to school season with competitions and offers designed to please both parents and children.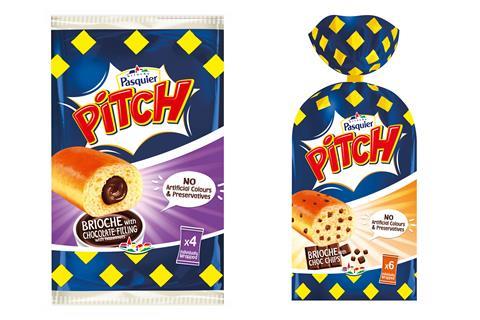 The campaign will centre around the brand's Pitch range and run from July until mid-October. It will offer families the chance to win a range of prizes including a star prize family holiday to Center Parcs.
Each promotional pack of Pitch (available in packs of four or six) will carry a unique code and customers can see instantly if they have won a prize by entering the code on a dedicated microsite.
All the prizes in the competition are linked to the back to school occasion and include magazine subscriptions and book vouchers. Consumers who want to collect codes through multiple buys will automatically receive a free lunchbox once they have entered five codes online.
Matthew Grenter, sales manager at Brioche Pasquier, said: "We've run similar campaigns in the past with great success. Parents and children love the mechanism which allows them to find out online immediately whether they have won a prize, Pitch is our most popular product and is particularly enjoyed by children who love its' sweet taste and soft texture.
"We are a family owned business and bake family-friendly products with high quality natural ingredients and a lot of love and care. Our products have amazing longevity without the need for any preservatives, artificial colours or hydrogenated fats. They stay fresh on the shelf for up to 21 days which is convenient for families and for retailers."