French bakery brand Bridor is creating a new maple pecan sweet treat, made using an authentic Canadian recipe.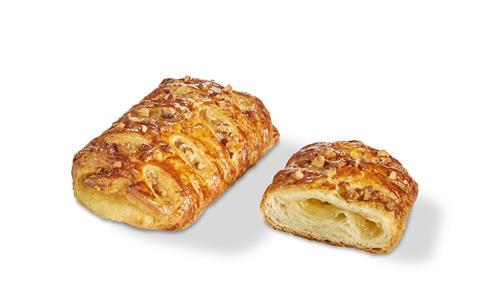 Featuring a 100% pure butter pastry, the new delice features Californian pecans and a filling of more than 30% authentic Canadian maple syrup.
With no artificial flavourings or colourants, the product is designed for breakfast, mid-morning snacking and can be eaten as an afternoon dessert. The new delice has also been created to tap into demand for premium pastries.
The maple pecan product weighs 90g and also contains Vitamin B and E. Available to convenience stores and independents now, the pastry has an rrp of £1.20.