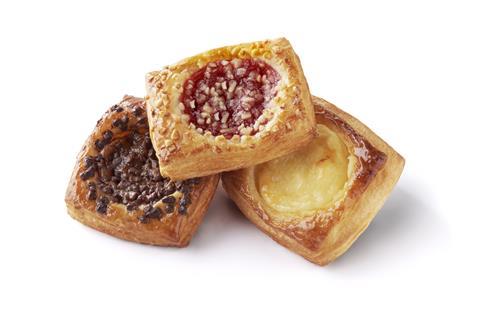 French bakery company Bridor has launched three new Viennese pastries, known as the Confetti's.
Available now, the products are made with 100% pure butter and barn eggs across four flavours: Praline Chocolate; Apricot Almond; Strawberry Almonds and Lemon Cheesecake Style, and in two formats: 90g maxis and 30g minis.
Supplied frozen, the Confettis require defrosting for 30-45 minutes, before oven baking at 165-170°C for 11-12 minutes. The products are packaged in units of 150 pieces per box and 80 boxes per pallet, with a shelf life of nine months.