Old El Paso is bringing back its Day of the Dead campaign to help celebrate the annual Mexican festival and provide shoppers with some Halloween inspiration.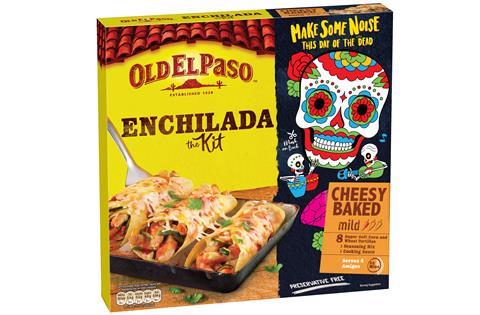 Inviting consumers to 'Make Some Noise this Day of the Dead', the brand's new 30-second advert for the 2019 season will be on TV from 30 September to 10 November, supported by social media activity.
The themed campaign will continue in store with Old El Paso introducing limited edition Day of the Dead packaging across its range of Mexican products.
Chris Doe, senior brand manager at Old El Paso, said: "October is a key power period for us, with the 'Big Night In' and Halloween occasions bringing family and friends together to share food and have a fiesta!
"Thanks to the informal, social and fun-to-share nature of Mexican, Old El Paso is the perfect meal for these get-togethers. Our Day of the Dead activation, which forms part of our biggest creative campaign to date, has been designed to further boost the family fun, in turn increasing penetration for the Mexican category."