A pioneering plant-derived formula that extends the shelf life of fruit and veg by up to four times is set to enter the UK grocery market.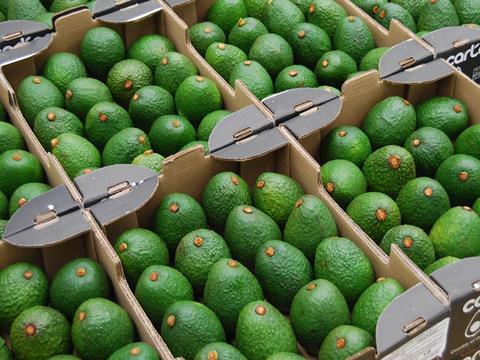 Major UK retailers will be selling avocados treated with the so-called Apeel technology from September, after it recently gained EU regulatory approval.
The avocados will be distributed from Netherlands-based wholesaler Nature's Pride, where the produce will also be treated with the technology.
Apeel adds a layer of plant-derived protection to the surface of fresh produce to slow water loss and oxidation — the factors that cause spoilage. It is formed from plant material which is isolated and transformed into a water-based formula to be covered on the produce, similar to an extra layer of peel.
James Rogers, ceo and founder of US-based Apeel Sciences, which developed the formula, said the technology was a "dream for small retailers" that currently faced food waste challenges.
"You can't see it, taste it or feel it," he told C-Store. "It adds two, three or four times the shelf life."
"The UK market is fully developed and looking for a solution. The distribution opportunity is massive for suppliers," he added.
Rogers was not at liberty to name the retailers signed up to Apeel, but said it was "the ones you'd think of".
The treatment adds just a couple of pence to each item, he said.
US retailers with Apeel programs are experiencing a 50% reduction in food waste on average with avocados alone, according to Apeel Sciences.