Scottish Spar wholesaler and retailer CJ Lang has reported an increase in annual turnover for the first time in four years, while store recruitment is up by 20% over the past 18 months.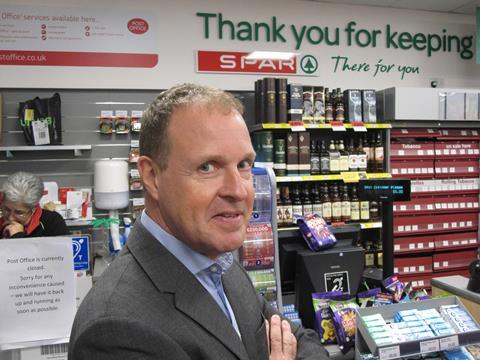 Group turnover rose by 2.6% to £187.9m and margins increased from 23.9% to 24.3% in the year ending 30 April 2019. Like-for-like sales at company-owned stores increased by 4.6%.
The company announced a 56% increase in underlying profits to £764,000, but a net loss of £836,000 owing to a one-off cost of £1.6m, primarily to cover asset write-downs and lease charges resulting from the closure of a number of long-term loss-making stores.
The number of independent stores supplied by CJ Lang has increased by 20% to 212 over the past 18 months, driven by new supply contracts with Penny Petroleum and Certas Energy. The number of company-owned stores stands at 113.
Ceo Colin McLean said company-owned stores were currently recording like-for-like sales growth of between 5.5% and 6%.
"Buoyed by last year's good summer, our growth is a result of several key changes, including a focus on improving and implementing consistent store standards, the development of our independent customer base and improvements to our offer in order to meet the changing customer needs within convenience retailing," he said.
"During the year we have had to take difficult decisions necessary to improve the profitability of our business and either disposed of or closed several long-term, loss making stores. Like many other retailers, we are also experiencing significant cost increases in a highly challenging retail market.
"We will continue to follow our strategic path, focussing initially on a back to basics programme, coupled with initiatives to improve our offer, attract more independent retailers to Spar Scotland and to improve the profitability of our business."
On facing future challenges such as Brexit, McLean said: "Managing uncertainty is the norm. We have a number of other challenges [apart from Brexit] such as the Deposit Return Scheme and HFSS legislation, and we're focusing on what we can control. In the event of a no-deal Brexit, we're not heavily dependent on fresh food anyway."
He added that the number and range of independent retailers approaching CJ Lang was "encouraging".