The Scottish government has confirmed that it will move ahead with plans to restrict displays of high fat, salt and sugar (HFSS) products at checkouts and crack down on promotions next year.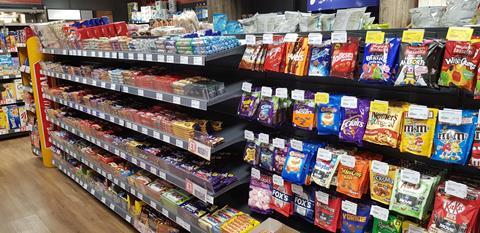 Announcing the Scottish government's legislative programme for the year ahead, First Minister Nicola Sturgeon said: "We are also continuing our work to restrict the promotion and marketing of food and drink high in fat, sugar or salt and will bring forward a Bill on Restricting Foods Promotions in next year's legislative programme."
School meals will also be tackled and by autumn 2020 the Scottish government also plans to set maximum limits for the consumption of red processed meat in schools; to increase the amount of fruit and vegetables served; reduce the amount of sugar available; and encourage the use of fresh local produce in schools.
Action on Sugar urged other governments to "follow suit" with Scotland's plans for HFSS products.
Campaign director Katharine Jenner said: "To set the stage for good health, it is vital that only non-HFSS foods and drinks can be marketed and promoted, including in-store price promotions and sweets at the checkouts."
Wales is also planning to implement similar laws, while the results of England's consultation into restricting the promotion of HFSS products are still being analysed.