More action is needed to secure long-term access to cash in the UK, the Association of Convenience Stores (ACS) has warned.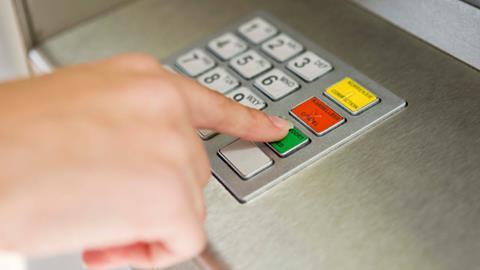 Welcoming the latest update from the Joint Authorities Cash Strategy (JACS) Group, the ACS said it was becoming "increasing difficult" for convenience stores to provide ATMS, despite the ongoing importance of cash to businesses and consumers.
The JACS Group, which brings together the Bank of England, Payments Systems Regulator (PSR) and Financial Conduct Authority (FCA), was established in 2019 to help ensure the UK's cash infrastructure remains "resilient, cost effective, sustainable and can meet the needs of users".
In its update published this week, the group highlighted the importance of supporting a ''broad and sustainable cash system" and outlined inefficiencies in the UK's current cash infrastructure.
Cash usage in the UK fell from 58% of all payments in 2009 to 23% in 2019, according to figures published by UK Finance. However, it still accounted for 9.3bn payments in 2019, making it the second most frequently used payment method after debit cards, which accounted for 17bn payments.
"Although an increasing number of consumers rarely use cash and the vast majority of people have access to a debit card, many choose to still use cash instead of, or alongside, digital payment methods," concluded the JACS update. "Industry data indicates that 2.1 million people mainly use cash for their day-to-day purchases. For some, such as the unbanked, cash may currently be the only option."
Welcoming the findings, ACS chief executive James Lowman said his organisation shared "many of the concerns that have been highlighted".
"Local shops play an important role in providing access to cash to their customers, primarily through a network of ATMs, but this is becoming increasing difficult as a result of cuts to interchange fees making it unsustainable for local shops to host," he added. "Despite the rise in digital payments, cash will continue to play a vital role in the day to day lives of millions of consumers and businesses across the UK."
The JACS group is now working with government to help develop new legislation to protect access to cash and is conducting research into how consumers access cash services, it revealed.
It plans to develop a "comprehensive map of access to cash across the UK", building on work initiated to identify local areas that have lost access to cash as a result of temporary closures due to Covid-19.