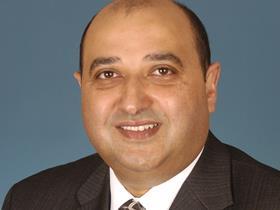 Hard work never hurt anyone; it's probably something we have all said at one time or another. But times change and we have to re-examine exactly what 'hard work' means for convenience retailers.
The challenges of ever-increasing staff costs can simply no longer be ignored.
Our Scottish Local Shop Report – produced in partnership with our colleagues at ACS – shows that almost 25% of retailers are now working more than 70 hours per week and that 14% are simply unable to take any holidays at all. The pressure on staff can also be relentless. On average stores are open for at least 14 hours per day.
We have some good anecdotal evidence from our members that to cover shortages staff are being asked to multi-task. One reason we are seeing a concentration of services at the checkout area – many new food-to-go stations are being sited at or adjacent to the checkout – is in the hope that they can all be covered by a small number of staff.
Add to this the everyday reality of having to enforce age-verification and other key compliance issues, plus deal with in-store crime.
We take all of this very seriously and are working with the Low Pay Commission and the government to keep the National Living Wage to a realistic level.
We are helping to guide new legislation on retail crime through the Scottish Parliament, and with partners such as the Retail Trust are offering health and wellbeing services to members. However, we have to develop a new way of thinking about the stress of working in convenience and ensure it gets the attention it deserves.