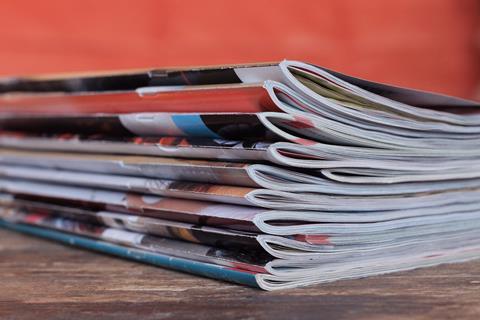 Paul Crane wrote: "I would like to draw your attention to the state of the plastic tote boxes that Menzies are delivering their magazines in. Apart from when they were new, I have never had a clean one. With the current situation with Coronavirus I am very concerned about having these boxes in my shop.
"I have brought this up with Menzies several times, nothing changed. Maybe an article from you might help."
Paul was unwilling to give me his location so I was unable to get a specific response from Menzies Distribution but I did get a general one from a spokesperson.
They said: "The health and safety of our employees, customers and partners is our number one priority. We have taken all necessary steps to play our collective role in preventing the spread of Covid-19. We have implemented Covid-secure working practices across our entire operation, from warehouse to delivery destination; PPE, mandatory face coverings, regular site/equipment sanitisations, site deep cleans & decontaminations, hygiene & hand washing guidance, social distancing & on floor demarcation, protective screens in warehouses and shift 'bubbles' or working from home where possible.
"Whilst we continue to make every effort to eliminate the risk of cross contamination, we strongly advise our customers and partners to implement their own hygiene practices and safety measures, including wiping down tote boxes on receipt and washing/sanitising hands after handling. We continue to monitor the Covid-19 situation closely and update our response, based on World Health Organisation, UK government and regional government advice, to ensure we do everything we can to help keep our employees, customers and partners safe."
If you've got a retail problem, call Jac on 020 8502 9775 or email: jac@roper-biz.co.uk.