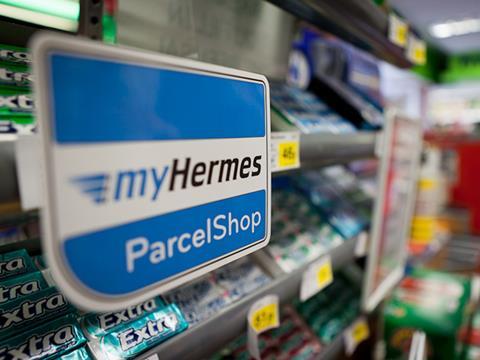 When Hardik Patel first contacted me from Svarn News and Off Licence in Stafford he had calculated that Hermes had shortchanged his commission for 74 parcels.
He had been doing a physical count which almost always tallied with the driver's handset. He also claimed that the system used is faulty and the process is not transparent because Hermes wouldn't give him a daily breakdown. This was back in December. As I couldn't find any way of contacting the company via its website I wrote to its CEO asking him to forward the complaint to the right department.
This appeared to work because Hardik later confirmed that a manager had been in touch and he had been paid.
However, a couple of months later it cropped up again leaving Hardik wondering how many retailers were experiencing the same but reasoned that maybe they didn't handle many so weren't too fussed. He handles more than 200 parcels a week so this was adding up to serious dosh.
He started filming the driver with his handset as the driver scanned the parcels. Over the next eight weeks he reckoned his was underpaid on 315 parcels which added up to around £150.
"There is definitely a glitch in their system," predicted Hardik. He added that when he contacted their admin office he was told it was under investigation. The regional manager agreed there was a discrepancy.
"After asking why it is taking so long in spite of all the data, he said he cannot contact their admin under the Data Protection Act (my belief is it should apply when you have to contact the third party, not within the same company) and the admin has to contact him which seems really odd to me. As a small business, we cannot afford to wait to get those underpayment monies as it is affecting our cash flow. My point is you cannot go on like this week on week. I hope you can contact someone higher in a position to get resolve this issue as this is going on for over a year now."
So once again I emailed the CEO.
A few weeks later I contacted Hardik again to see if the issue had been sorted and he said that it had at last and he had been paid. Apparently many retailers did have the same problem and Hermes found that their system had a glitch.

Jac Roper is editor for Convenience Store's Dear Jac column. If you've got a retail problem, call Jac on 020 8502 9775 or email: jac@roper-biz.co.uk.