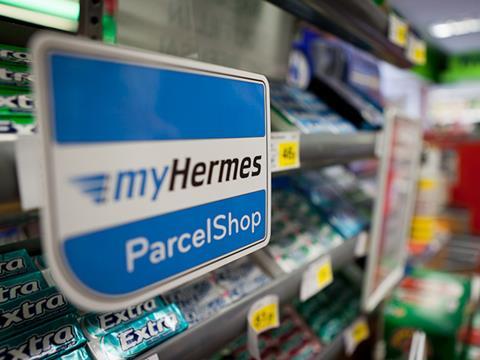 Retailers have branded Hermes' decision to cut commission rates on handling parcels as "despicable" and "bitterly disappointing".
The parcel company sent a letter to its retailer partners informing them of cuts to the commission rates for services, citing an increase in volume. It is reducing the commission for processing a packet from 35p to 27p while the commission for processing a parcel has reduced from 40p to 32p.
Mo Razzaq of Jacks of Blantyre blasted Hermes for the cuts, labelling it a "slap in the face".
"The way they've done this is despicable and the fact that I haven't heard from Hermes directly about this is bitterly disappointing."
With these cuts, due to come into effect on 6 June, Mo will see his weekly commission drop from £57 to £45, an amount he doesn't believe is worth it for the effort. "We have customers come in five minutes before closing with parcels, our queues get held up processing them and the storage of parcels takes up a lot of space in our store. With this cut, we're operating below minimum wage for this service."
In the letter, Hermes stated that the changes made would be offset by a growth in volume and that the service would increase footfall, something Mo describes as a "fallacy". "People come to the store but they rarely buy anything."
This is the second time in the past two years that the commission rates have dropped and Mo said he should have removed the service the first time. "We should have told them where to go last time but a lot of retailers are living in fear of these services and keep them but we can't keep seeing our margins eroded like this."
He added that even if Hermes backtracked on the cut, the relationship has broken down. "We're done with this, in reality it's an easy decision to get rid of the service."
Richard Kent of Nisa Evington in Leicester has also made Hermes aware that he won't be carrying the service any longer. "I understand that businesses have to make profit but we've had no consultation on this. Offering Hermes is time-consuming, blocks up the aisles and only two out of 10 Hermes customers buy something else when they're in the store.
He said that before this commission rate change, the business was getting around £200 a week which Richard was reasonably happy with but with the changes, this would drop by at least £500 a year. "It paid for a part-time member of staff but it's just not viable with the new rate."
He added that the timing of this was poor on the part of Hermes. "Retailers have had a tough year and have taken a lot of abuse. To have a commission rate cut in this way is not acceptable and no other supplier would attempt this. They need to remember who the customer is and how much they depend on retailers as their distribution network."
Richard said that if Hermes reconsidered the commission drop, he would also reconsider his decision to drop the service but he's already investigating other services that he feels are more cost-effective and less labour-intensive.
Hermes has been approached for comment on the situation but has yet to respond.