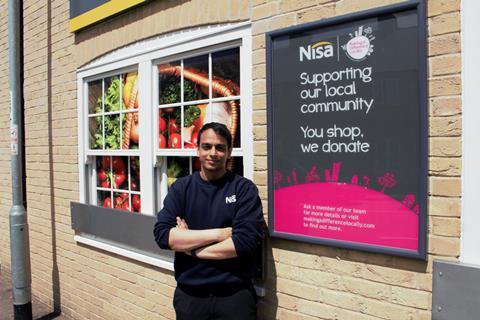 Amit Puntambekar and the team at Ash's Shop in Cambridgeshire have picked up the Small Convenience Store of the Year award. We take a look inside his perfectly-formed store, just don't call it an Aladdin's Cave!
The store underwent a refit and Amit used this as an opportunity to create a more forensic approach to retailing. "Everything we do is data driven, whether that be SKU allocation, size of the range, facings. We operate in a business that typically operates on lower margins, this means every product, every shelf has to be earning its right to be on the shelf.
"With the huge extended fresh food range, we had to really dig into which products were not performing, and which ones were, as we were losing a huge percent of our ambient shelving. We also moved to a simpler ranging model based on own label, rather than being led by brands. Typically we look at 'Own Label Value', 'Own Label Premium', this offers the customer superior value and the rise of the German discounters has given consumers more confidence in purchasing own label products."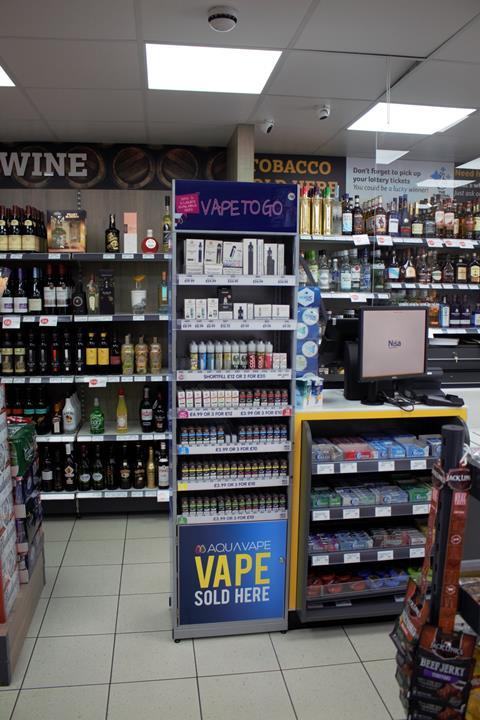 He lists out the footfall drivers that makes the store stand out, such as bakery, tango, and coffee machine. The store's tango ice blast acts as a particular foot fall driver, with some customer driving up to 25 minutes just to collect one. This year, Amit started working with a vape supplier, bringing a vape floor stand next to the till. Amit has also trialled limited time special products such as planet doughnuts, who he brings in once a month to create an 'atmosphere', and a buzz on social media.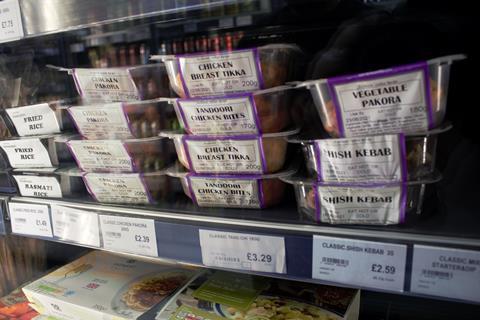 He explains that the goal isn't to be an 'Aladdin's Cave' but rather to encourage customers to come in, and think they can purchase everything they need for a 1-2 day shopping mission, or meal for tonight. To help with this mindset, Amit has built the store's range in accordance with those values and as a result, average basket spend has risen £2.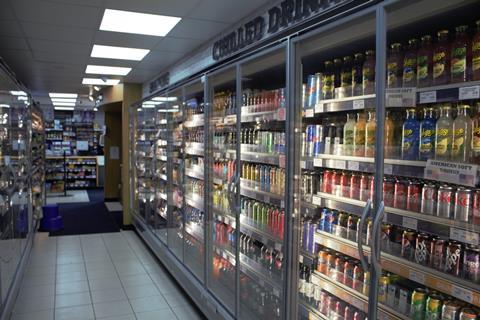 Amit says that even though a strong ambient side is important, he has seen that the customer wants fresh food, so he delivers this in two different formats, take home, or impulse.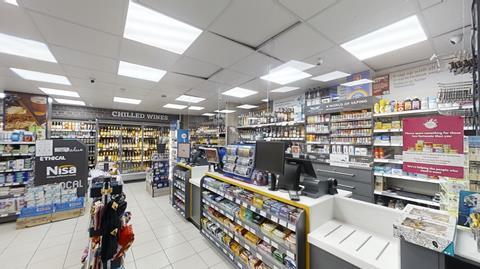 As part of the store's recent changes, Amit and the team decided to shift the layout to make shoppers feel more comfortable. "One key aspect for us when it came to organising the store, was giving customers the freedom to move around, and creating appropriate floor space. Previously we had long aisles which meant the customers had to walk around, however we created a nice gap through the middle aisles, and used a lower shelving profile to create a sense of freedom, and space."
Even though the store has won the Small Convenience Store of the Year category, Amit insists that this is still crucial. "This is just as important as getting the product layout right in a smaller unit, as the customer can reach sections quicker, and in a 'covid world' has been fantastic at giving customers that additional bit of space."
Amit explains how shopping habits have changed when it comes to categories like confectionery.
"Significant market leaders such as Cadbury, Rowntree and Haribo are impossible to ignore so we highlighted them and made their products the stand outs in the category. Something we had noticed happening in our business several years ago, was the transition from impulse to share bags, we decided to take a risk and commit 50% of our confectionery range to hanging bags, which are on automated push feeds. Within this category market leaders such as Cadbury holds over 40% of the space, but we also keep other brands block merchandised and group within their appropriate section, such as chocolate, sugar or sweet). We do still cater towards the impulse market within confectionery, but customers are seemingly going towards block chocolate as it is a better value option."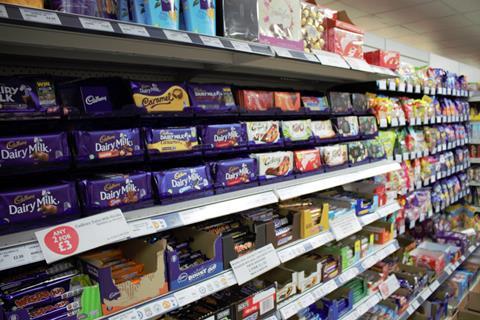 Confectionery isn't the only category where Amit's customers are trading up. He's experienced customers looking to more premium alcohol lines and has upgraded his range to match.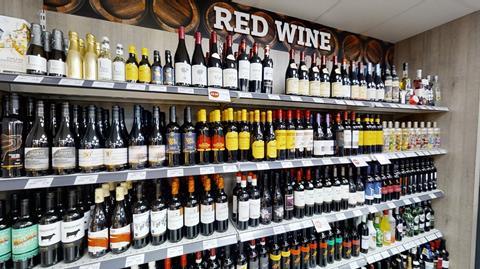 "Currently, we are working on our spirit range, previously we had been big whiskey sellers, however with changing demographics we had noticed a downward trend. We had made our refit in accordance with these trends but have noticed a different type of consumer using our business since our refit, now we are growing premium gins, whiskey, and vodka selections. Using data we have slowly been removing slow wine sellers, and creating space where the customer can physically handle and look at these premium products."