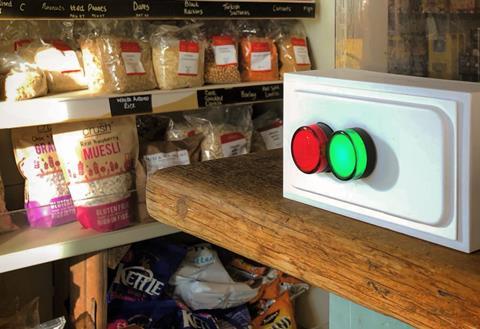 Social distancing continues to be a struggle for stores however the team at community-run Itteringham Village Shop in Norfolk has come up with a cost-effective solution.
Hoping to manage a one-in, one-out system, the store's owners wanted a solution that would also enable easy management while away from the entrance. They also wanted a system in place that would be obvious for as many people as possible.
Also, like many retailers that don't want to have the added cost of an expensive system, they set about creating a low-cost option that they shared with the entire industry. It claims all of the components can be bought for less than £12 and details how they can be put together in the video below.