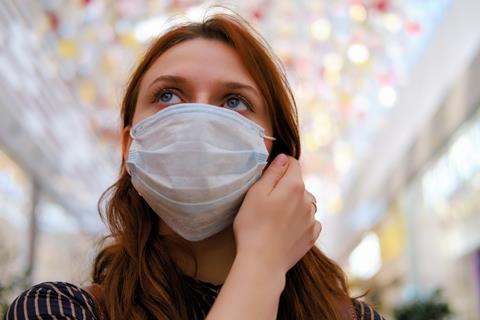 Independent retailers have been urged not to put themselves at risk to enforce face covering guidelines despite mounting pressure.
Following reports of tighter restrictions in stores and announcements from major retailers that they would not be allowing customers without a face mask that didn't have a medical exemption to shop in their stores, attention turned to the convenience sector on the enforcing of face masks.
A poll conducted on social media by Convenience Store found that 57% of respondents would enforce face masks in their store while 43% wouldn't, however there are concerns that while multiple retailers have the resources to enforce face mask bans, convenience stores don't have the same tools at their disposal.
Speaking on BBC earlier this week, Association of Convenience Stores chief executive James Lowman said it would be tough for convenience retailers to dedicate the same level of resources.
"It is not a policy that is feasible in small stores. In a supermarket, you've got security guards and colleagues while in a small shop, you're likely to only have around two colleagues there. It is asking too much for them to challenge people who may become abusive or violent [when asked to wear a mask]. We welcome Morrisons' decision but it wouldn't be right for most convenience stores."
The ACS has also made downloadable resources available to help retail workers and their customers stay safe and reminded retailers that the police can issue fines for non-compliance.
Face coverings are mandatory in shops. If necessary, police can issue fines to members of the public for not complying with the law.

Retailers will continue to signpost the need for face coverings, but must not be expected to challenge and face abuse as a result. pic.twitter.com/L73DmYVv50

— ACS (@ACS_LocalShops) January 7, 2021
Retailers also took to social media to encourage shoppers to wear a mask while in stores.
Please wear a mash in our store if you can. Thanks 🙏 pic.twitter.com/dQCQWIPT7P

— londis weymouth (@weymouthlondis) January 14, 2021
We are requesting customer to wear a face covering. As a small shop it is very difficult to enforce. Lot of customers do not believe in government advise, specially my area Hounslow lot Eastern European and other ethnic community, message not gone into their brain. 80% wear mask.

— Ravi Raveendran (@RaviRaveendran2) January 12, 2021