Convenience stores are among the few customer-facing businesses allowed to remain open during the latest lockdown. So what steps should you be taking to keep your staff and customers as safe as possible?
As part of its guidance on working safely during Covid-19, the government has identified eight priority actions for shops, including convenience stores:
1. Complete a Covid-19 risk assessment and share it with all your staff.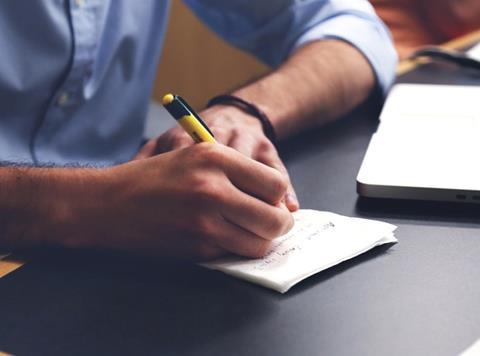 As an employer, you have a legal responsibility to protect workers and others from risk to their health and safety, including Covid-19.
Acccording to the government guidance: "Covid-19 is a hazard in the workplace and, as such, it should be managed in the same way as other workplace hazards. This includes completing an assessment of the risks of Covid-19 in the workplace and identifying measures to manage that risk."
You must:
identify what work activity or situations might cause transmission of the virus
think about who could be at risk
decide how likely it is that someone could be exposed
act to remove the activity or situation, or if this isn't possible, control the risk
You should consider the security implications of any control measures you intend to put in place, as these could "present new or altered security risks that may require mitigation", the government says.
As an employer, you also have a duty to consult on health and safety measures with your staff. You can do this by listening and talking to them about the work they do and how you will manage the risks from Covid-19.
One of the things to consider when completing your risk assessment is whether any of your staff have a higher risk of contracting Covid-19 or developing serious disease should they become infected. According to Public Health England, the higher-risk groups include those who:
are older males
have a high body mass index (BMI)
have health conditions such as diabetes
are from some Black, Asian or minority ethnic (BAME) backgrounds
If any members of staff are classed as clinically extremely vulnerable, you should not require them to attend work and instead have a conversation about alternative arrangements, including the use of the Coronavirus Job Retention Scheme (furlough).
If you have fewer than give employees you don't need to write anything down, but it might help if you do.
There is further guidance available on the Health and Safety Executive website.

2. Clean more often.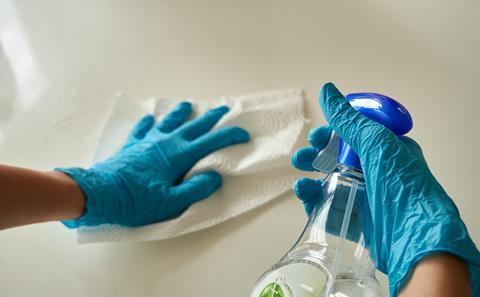 Increase how often you clean surfaces, especially those that are being touched a lot.
The ACS has produced the following cleaning checklist for convenience stores:
Use standard cleaning products such as detergents and bleach.
Pay attention to all surfaces but especially ones that are touched frequently, such as door handles, card machines, coffee machines, work surfaces, and other electronic devices.
Frequently touched surfaces should be wiped down twice a day, and one of these should be at the beginning or the end of the working day (if touched more frequently, wipe down more often).
Dispose of routine waste as normal, placing any used cloths or wipes in 'black bag' waste bins.
Anyone handling food should wash their hands often with soap and water for at least 20 seconds before doing so.
Food business operators should continue to follow the Food Standard Agency's (FSA) guidance on good hygiene practices in food preparation, as well as ACS' Assured Advice on Food Safety and Hygiene.
PPE (gloves and apron minimum) must be worn for cleaning an area after a person with symptoms of Covid-19, or confirmed Covid-19, has left the setting.
Wash hands with soap and water for at least 20 seconds after all PPE has been removed.
Public areas where a symptomatic person has passed through and spent minimal time such as corridors can be cleaned as normal.
All surfaces that the symptomatic person has come into contact with should be cleaned and disinfected, including all potentially contaminated and frequently touched areas door handles, in store-machines and card machines.
Use disposable cloths or paper roll and disposable mop heads, to clean all hard surfaces, floors, chairs, door handles and sanitary fittings – think one site, one wipe, in one direction.
Any cloths and mop heads used must be disposed of and should be put into waste bags.
You should also ask your staff and your customers to use hand sanitiser and wash their hands frequently. Consider making hand sanitiser available at the entrance to the store for customers, as well as between staff and customer facing areas of the store.
The government recommends:
Using signs and posters to build awareness of good handwashing technique, the need to increase handwashing frequency, avoid touching your face and to cough or sneeze into a tissue which is binned safely, or into your arm if a tissue is not available.
Providing regular reminders and signage to maintain hygiene standards.
Providing hand sanitiser in multiple locations in addition to washrooms.
Setting clear use and cleaning guidance for toilets to ensure they are kept clean and social distancing is achieved as much as possible.
Enhancing cleaning for busy areas.
Providing more waste facilities and more frequent rubbish collection.
Providing hand drying facilities – paper towels, continuous roller towels or electrical driers.
3. Remind your customers and staff to wear face coverings.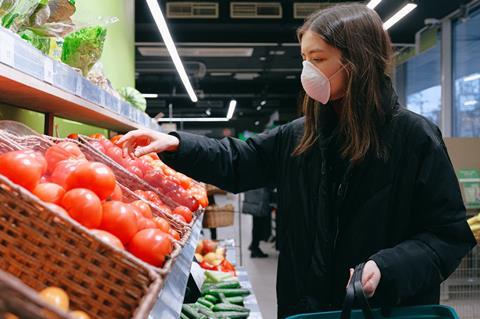 You are not responsible for enforcing customer face covering law, but you must take reasonable steps to ensure customers are aware they are required to wear a face covering – such as by displaying a notice in-store.
The ACS advises that "giving face coverings away to customers that have forgotten them is an effective way of reducing the risk of confrontation".
Alternatively, you could locate packs of disposable masks at the entrance of the store so any customers who have forgotten to bring one can pick them up and pay with the rest of their shop.
You should also ask staff to wear face coverings when in customer facing areas, unless they have an exemption.
The ACS has the following recommendations for convenience retailers:
Display signage at the entrance to the store and other points as needed in the store to remind customers of this policy.
Explain to customers, if challenged, why you have adopted this policy:
It is the keep others safe and limits the transmission of Covid-19.
Many customers have asked for this policy to be implemented.
You can ask customers to temporarily remove their face coverings in the event that you have to identify someone against a proof of age card for selling age-restricted products. The Retail of Alcohol Standards Group (RASG) has issued a new poster alerting customers that look under 25 that they may be asked to remove their face coverings to help check their age.
Explain but do not seek to enforce your face coverings policy if customers become aggressive or are not willing to follow this policy.
In an emergency, call 999.
To report incidents of abuse, intimidation or violence, call 101 and collect information: recorded images, details of the crime and details of the perpetrator.
You can download posters for customers and staff here

4. Make sure everyone is social distancing.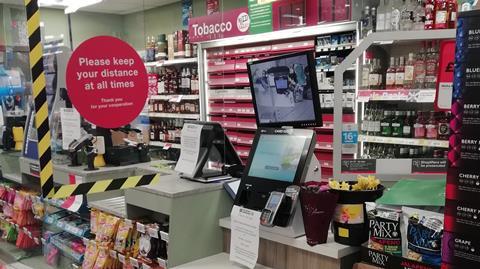 In addition to putting up signs reminding customers to maintain social distancing, you should consider introducing a one-way system that your customers can follow and using floor markings to manage queues.
You should also aim to reduce crowding. Think about how many people can be in the store while remaining socially distant and then limit numbers - perhaps by introducing a 'one-in-one-out' policy.
Think about ways you can help your staff maintain a safe distance from customers. For example, by using floor markings and installing safety screens at checkouts.
You must also maintain social distancing between members of staff wherever possible.
The government guidance says "where the social distancing guidelines cannot be followed in full in relation to a particular activity consider whether that activity can be redesigned to maintain a 2m distance or 1m with risk mitigations where 2m is not viable."
Mitigating actions include:
further increasing the frequency of hand washing and surface cleaning
keeping the activity time involved as short as possible
using screens or barriers to separate people from each other
reducing the number of people each person has contact with by using 'fixed teams' or 'work bubbles' (so each person works with only a few others)
5. Consider ventilation.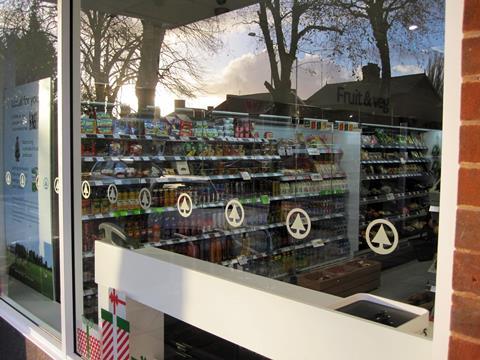 The law requires employers to ensure an adequate supply of fresh air in the workplace and this has not changed during the pandemic.
In fact good ventilation, together with social distancing, regular cleaning and frequent handwashing, can help reduce the risk of spreading coronavirus.
There is guidance to help you identify poorly ventilated areas and improve ventilation on the HSE website.

6. Take part in NHS Test and Trace.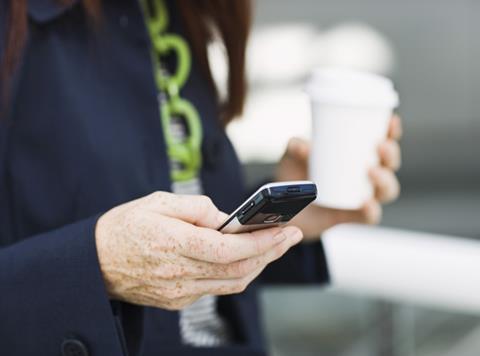 Convenience stores are not legally required to keep a record of customers that have visited. However, you should keep a record of all staff and contractors visiting your store for 21 days. Further guidance can be found here.
7. Turn people with coronavirus symptoms away.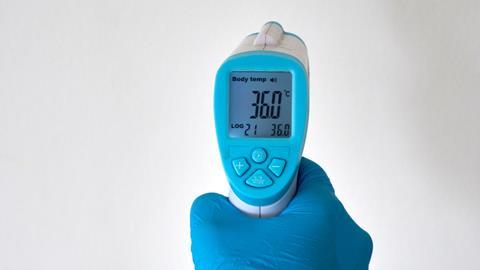 By law, you must not knowingly require or encourage someone who is being required to self-isolate to come to work.
So, if any members of staff have symptoms of Covid-19, have tested positive for the virus or have been in contact with someone who has the virus, you should encourage them to follow government guidance and self-isolate at home.
You could also put up signs reminding customers not to enter if they are showing symptoms.
According to the NHS, the main symtoms Covid-19 are:
high temperature – this means you feel hot to touch on your chest or back (you do not need to measure your temperature)
a new, continuous cough – this means coughing a lot for more than an hour, or 3 or more coughing episodes in 24 hours (if you usually have a cough, it may be worse than usual)
a loss or change to your sense of smell or taste – this means you've noticed you cannot smell or taste anything, or things smell or taste different to normal
Should staff be off work for Covid-19, you can find guidance on statutory sick pay here https://www.gov.uk/employers-sick-pay
8. Consider the mental health and wellbeing aspects of COVID-19 for yourself and others.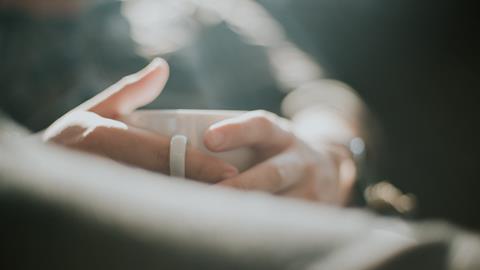 You should check in with staff regularly to see how they are coping with the pandemic, and keep an eye on your own wellbeing and mental state.
For those needing help, GroceryAid offers emotional, financial and practical advice and support on a range of issues for all grocery colleagues and their immediate families.
GroceryAid has established a £1.5 million fund which aims to provide help to colleagues in three key ways:
Mental Health Support - Offering 'in the moment' emotional and practical support for colleagues dealing with shock, anxiety and stress through BACP trained counsellors, a Health & Wellbeing portal and Woebot, a friendly AI Robot App.
Bereavement Financial Assistance - Providing financial assistance for the loss of a loved one through Covid-19. Available to grocery colleagues who lose a partner or the immediate family of a colleague who has passed away as a result of Covid-19 whilst working in our industry.
Crisis Grants - For grocery colleagues facing unexpected hardship due to Covid-19.
You can also call Grocery Aid's 24/7 helpline on 08088 021 122
*The information in this article was sourced from the government's Working safely during coronavirus (Covid-19) guide and the Association of Convenience Stores' (ACS) Covid-19 resource