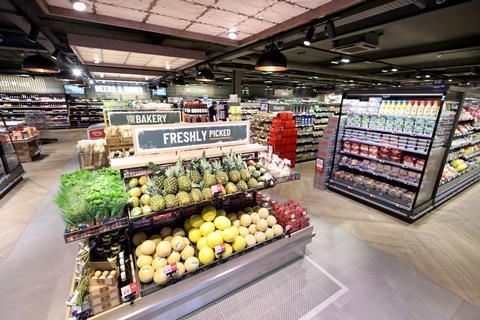 Guy Warner's new Upton-Upon-Severn site in Worcestershire saw Morrisons partner with the award-winning retailer to create a new dual-branded concept store. 'Together With Morrisons' is a partnership for larger convenience stores over 3,000sq ft, which sees them champion local products, as well as carrying Morrisons' own brand.
"Upton-Upon-Severn is an entirely new brand proposition," explains Guy. "The work that's gone in on the brand, the customer journey, the components of the look and the feel of the store are all brand new and have taken a lot of time to come together."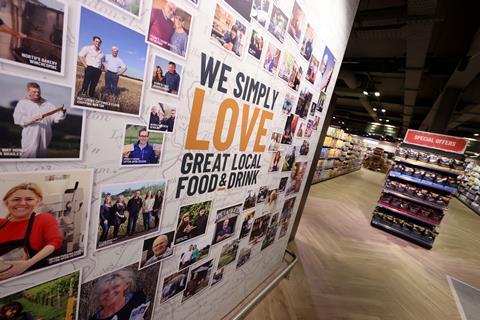 The business has been rebranded from 'Warner's Budgens' to 'Warner's' and Guy was determined to put the Warner's brand at the very heart of the business. "The brand bit is something that we are making far more 'Warner's' than we've ever been before," he says. "While we've always been Warner's, this puts Warner's core and central to the customer. From a Morrisons' perspective, another criteria for the dual-branded proposition is that there has to be an established local brand for them to be working with. It was logical to step out and take the Warner's brand forward in its own right. It has taken a lot of investment and a lot of work and time to shape that brand look and feel."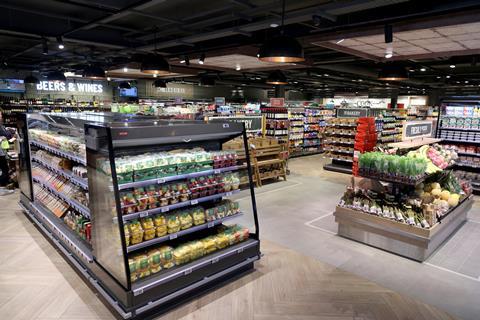 Fresh produce is a major focus, as are beers, wines and spirits. "We've drawn on an awful lot of what worked well from our stores before - fresh foods is obviously a big one and BWS is another big one." He claims that fresh foods is a core part of the offer and that local food is at the pinnacle of that. He is working with 71 local producers and the shop boasts over 700 local lines. "That absolutely is part of the offer and part of what we do as Warners."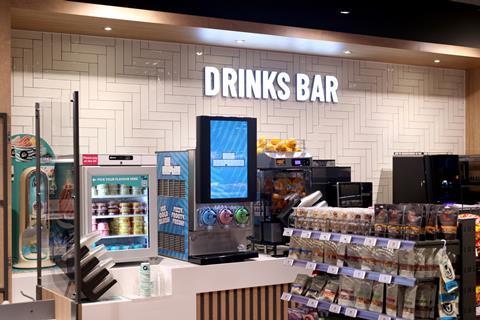 Another focal point is the store's food to go offer. "Within this store we've got a serve over food to go proposition and a drinks bar," says Guy. "We've pedalled our own ship on carbonated slush and coffee and brought those all under our own [Warner's] brand because we felt if we're going to actually embrace the brand then why wouldn't you want to bring under that brand the USPs of what you do, rather than immediately inserting other brands."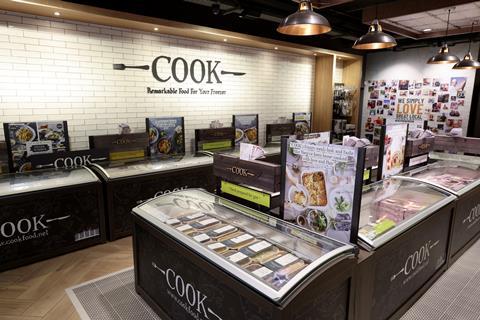 The store offers a strong range of frozen meals thanks to a full Cook concession. "A lot of what we have done before is in here because if it's not broken, why fix it," says Guy.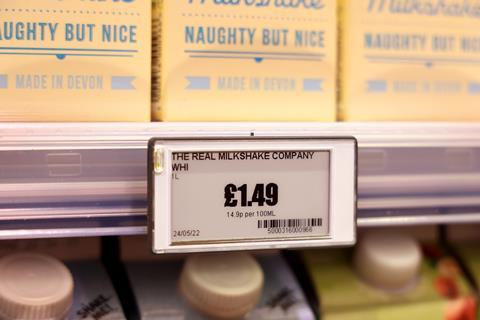 He has embraced new technology at the new store. "There are a few technological things we've done to try to make the operation more efficient, both for us and the consumer," he says. "We've put ESELs [electronic shelf edge labels] into the store, which is a new thing for us and represents a substantial investment," he says. "We also have a lot of media screens in the store."
Choosing the right IT supplier was a major decision. "We're working with VME as an IT partner because of the proposition they have with NCR," says Guy. "I really wanted NCR self scans. Frictionless transactions are gold and as independents, we're not always that good at that. Operationally behind the scenes, we wanted to try to put as much investment into IT to help the overall operation in terms of man hours required to run it."
The shop has an extensive solar panel installation on the roof. "It was always a good return on investment case, but since we made the decision to do it, energy prices have doubled, so it's become doubly compelling!" says Guy.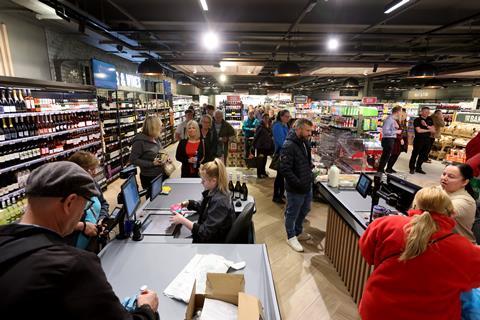 He claims that the town was "crying out for a store" and he wanted his shop to become a destination outlet. "There genuinely was a challenge to do a shop there," he says. "It's very early days, but seeing the customer reaction in the first week, I think that what we've put forward is going to do all the things we want it to because there have been a lot of trolleys going around the store. That to me is the holy grail - can you break into that trolley shop, as well as that top up shop. I think the partnership with Morrisons delivers the credibility to the consumer to do a trolley shop, rather than to just be a top up or distress purchase, which that particular location justifies because there is precious little in terms of offer anywhere in that area."
SEE THE FULL PICTURE GALLERY BELOW: