The Glastonbury Festival saw a whopping 200,000 people swaying, singing, and screaming to the likes of Billie Eilish, Diana Ross, Noel Gallagher and Paul McCartney at Worthy Farm in Pilton, Somerset, last weekend.
It might not have starred on the Pyramid stage, but the Co-op's pop-up shop was undoubtedly a big hit for festival goers in need of refreshment and supplies.
Maxime Delacour, senior retail analyst, global retail & discount insights at IGD, made a quick stop off whilst at the festival to check out what was on offer.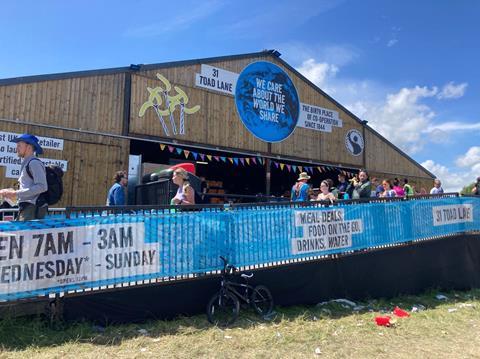 "This is a strong example of adapting its offer to shopper needs and a location," he said of the store, which had returned to Glastonbury for a second year.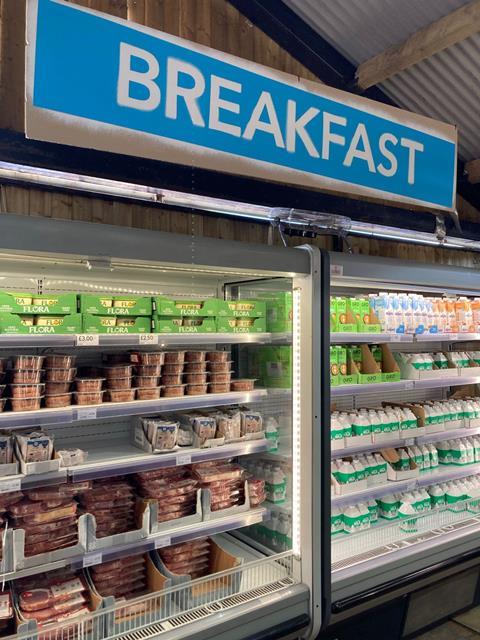 He noted that products were mainly organised by missions, rather than categories (eg breakfast, snacks, meals etc).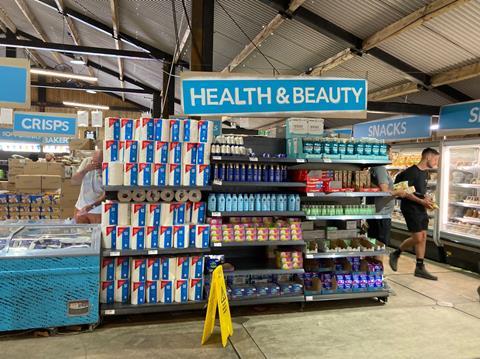 He observed a "very limited assortment" with all the essentials for a festival, including toothpaste, crisps, bananas, cereal bars and soft drinks. In total, Co-op claimed that the store stocked over 300 lines.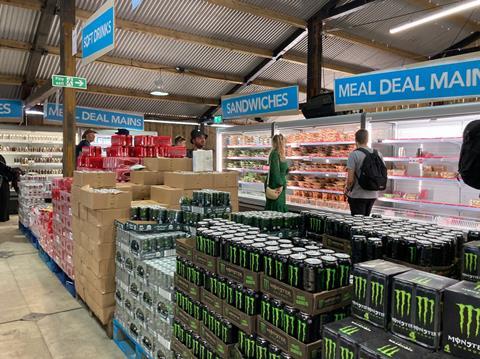 Delacour stated that the store was highly efficient thanks to shelf ready packaging and palettes to cater for the high volume of customers.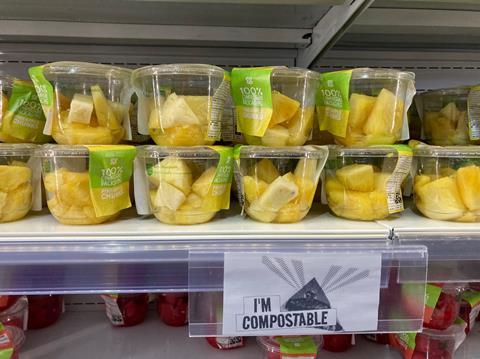 He claimed that the Co-op had opted for strong messages around sustainability and recycling. Fruit pots and crisps were sold in compostable packaging, while the Co-op's own-brand sandwiches were sold in easy-to-recycle packs. In addition, the store did not sell single-use plastic bottles, and it sold ice cubes in bags that could be recycled with paper once empty.
Delacour congratulated the Co-op on a good looking store that was easy to navigate.