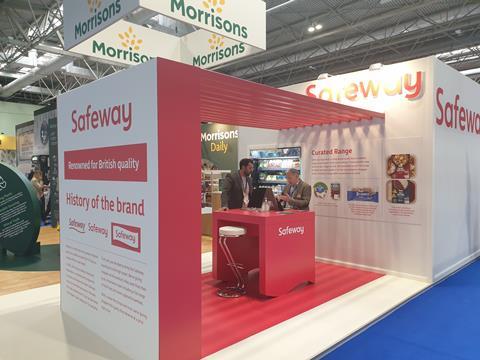 Morrisons is looking into the future of the Safeway brand and contemplating launching it as a symbol group. Nick Russell, senior wholesale manager at Morrisons, told Convenience Store that there was a clear opportunity for a new symbol. "There's a lot of work that goes into creating a symbol group from scratch," he said. "I don't think we'll turn anything round with Safeway imminently, if we do the symbol group at all, but if we do it'll be an exciting project.
"I think there's a space in the market for it, I really do. I think there's a space in the market for retailers to be listened to. I think price is obviously important, but it's what else that matters to them. If we were going to do anything with Safeway it would be to try and shape it so that it was shaped by the retailers."
He made clear that the idea was in its infancy. "Safeway own brand is a significant part of our business already. We're just looking at what the options are for it in the future," said Russell, who was previously head of new business at Costcutter. "It's very non-committal, it's very early days, but it's got a lot of heritage as a brand, so we may take advantage of it." He said that the brand had been well received at The National Convenience Show where it had a prominent display alongside the Morrisons stand (pictured). "We've had a lot of interest in the last few days around it, but our focus is on Morrisons Daily," said Russell.
Harj Dhasee was the first independent retailer to join the Morrisons Daily franchise back in February, while Southampton retailer Steve Bassett rebranded his Bitterne Park outlet in Southampton as a Morrisons Daily earlier this month. Russell said there would be a further five or six openings in the next couple of months.
Meanwhile, McColl's Retail Group opened its 200th Morrisons Daily store last month and is on track to complete 450 Morrisons Daily store conversions by the end of FY22.