Retailers are reporting widespread consumer confusion and frustration following the ban on menthol and capsule cigarettes on 20 May.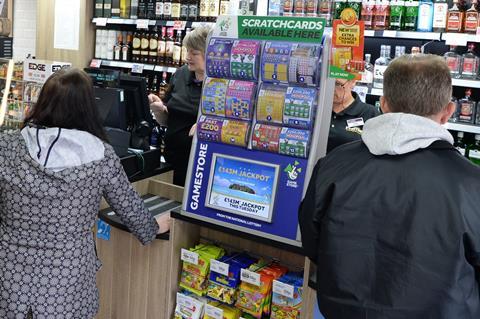 One week on from the ban, retailers are reporting that the core of the confusion is stemming from adult smokers not understanding the nature of alternative products that now exist for them following the ban.
Anita Nye, of Eldred Drive Stores in Orpington, Kent, is having to spend a lot of time explaining the changes despite her store's high level of readiness for the ban: "We were as prepared for the ban as we could be, we knew all about it, had informed customers well in advance, and had a wide range of alternative products in place, however, despite all that we are still experiencing quite a bit of confusion from customers.
"The main source of confusion is with the "new" cigarette brand variants that were brought out to replace the former menthol ones. Some of them still have names like 'Green' or have white filter tips like menthol cigarettes did and smokers just don't get it."
Hiral Patel, of Londis in Claygate Surrey, agreed: "It's still early days but the overriding feeling is one of confusion. Menthol smokers are very confused about all the alternatives that are open to them.
"'Why are they called 'green' if they don't contain menthol?' is a question I am asked repeated times a day, and it's hard to explain that to be honest!
"A small number of shoppers have tried vape products, but not as many as I would have expected. But time will tell," he added.
Romi Mediratta, of Londis Lane End in High Wycombe, described the situation as "chaotic."
"Lots of customers are very confused. The so-called new products are also very hard to explain to customers.
"At the end of the day, if the new cigarettes don't contain menthol anymore, they aren't going to taste anything like what former menthol smokers expect and that just leads to more problems for us retailers who have to explain it all," he said.
Bobby Singh, of BB Nevison Superstore & Post Office in Pontefract West Yorkshire, said the ban was proving to be "very disruptive."
"Menthol cigarettes, particularly capsule brands, accounted for a significant share of our tobacco sales so we are having to spend a lot of time talking to customers who are confused about the alternatives that they now have should they wish to continue smoking.
"The new cigarette variants brought out to replace the old menthol ones aren't proving that popular with former menthol smokers because obviously they don't have a menthol taste anymore and it's a struggle to explain how and why they are different to customers, especially as physical visits from tobacco company reps were stopped during lockdown."
"I'm also getting very mixed customer reviews about some of the other alternatives on offer. Some customers seem reasonably happy with things such as the flavour cards or the menthol cigarillos but others are not, so it's hard to know what to stock going forward and obviously I don't want to tie up my cashflow with things that might not sell," he said.
Arif Ahmed, of Ahmed's News in Coventry, said the timing of the ban had been "terrible." "These are very challenging times and there is already a degree of tension with some customers who don't like having to queue or maintain social distancing in store.
"We've actually had to contend with some pretty nasty confrontations in recent weeks and the menthol ban will only add to the problems when smokers take out their frustration at not being able to buy their products of choice on us," he added.