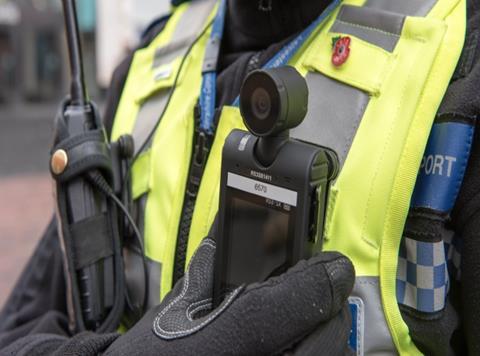 The CEOs of leading convenience store groups have joined forces with other figures in the retail industry to urge the government to crack down on abuse against shopworkers.
Costcutter, Spar and several Co-op societies as well as the Association of Convenience Stores, National Federation of Retail Newsagents, Scottish Grocers Federation and the Post Office have all added their names to the letter calling for new legislation that would create tougher sentences for attacks against shop workers.
It urges the government "to treat the issue with the seriousness it deserves and improve protection for our employees by creating a new statutory offence of assaulting, threatening or abusing a retail worker."
Similar legislation has already been passed in Scotland, with only Royal Assent needed to make Daniel Johnson's Protection of Workers (Retail and Age-restricted Goods and Services) (Scotland) Bill a law.
Industry investment
The letter also highlighted the investments made by the sector itself to curb abuse "The industry is doing all it can to tackle this growing problem and has invested £1.2 billion in crime prevention measures in the last year. This includes supplying body-worn cameras and employing more security guards."
Chief Executive of the British Retail Consortium Helen Dickinson OBE said: "The BRC has repeatedly called on the Government to take action and protect our colleagues from harm. Every day over 400 retail staff are attacked, threatened, or abused in their place of work. Over 150,000 in 2019, and these numbers have been rising during the pandemic. Those attacked are our friends, our family, our colleagues. This cannot go on.
"The recent surge in violence should serve as a wake-up call for Government. Retail workers are playing a vital role during the biggest public health crisis of our time – ensuring everyone has access to the items they need and keeping stores safe for customers and colleagues. And, at what cost? They have been coughed at, spat on, racially abused, threatened with weapons, the list goes on. No one should go to work fearing for their safety, and we hope the Prime Minister will play his part by introducing a new offence for abusing, threatening and assaulting a retail worker."
USDAW, which also signed the letter and was responsible for the creation a petition urging this that received more than 100,000 signatures, echoed this sentiment. General Secretary Paddy Lillis said: "When retail CEOs, leading retail bodies and the shopworkers' trade union jointly call for action, it is time for the Government to listen. Retail workers are saying loud and clear that enough is enough, abuse should never be just a part of the job.
"Our latest survey results lay bare the scale of the appalling violence, threats and abuse faced by shopworkers and demonstrate the need for a protection of shopworkers law. It has been a terrible year for our members, with almost 90% of shopworkers suffering abuse, two-thirds threatened and nearly one in ten assaulted.
"The government responded to our petition with little more than sympathy, objected to the Alex Norris 'protection of shopworkers' bill and only this week again denied the need for a change in the law."
USDAW research found that 88% of UK shopworkers have experienced verbal abuse, 61% have been threatened by a customer and 9% have been assaulted over the course of 2020.
Who has signed the letter?
ALDI, Ann Summers, ASDA Stores, Association of Convenience Stores, B&Q, Bensons for Beds, BIRA, Burger King, Booksellers Association, Boots UK, Bravissimo, BRC, Card Factory, Carpetright, Cath Kidston, Central England Co-operative, Costa Coffee, Costcutter Supermarkets, Debenhams, Dixons Carphone Group, Dune Group, Greggs, Harvey Nichols, hmv, Homebase, Iceland Foods, IKEA UK, JD Sports, John Lewis, KFC, Lidl GB, L'Occitane, Marks & Spencer, McDonald's, McKesson, Mountain Warehouse, Music Industries Association, NFRN, Pets at Home, Post Office, Poundland, Primark, Reiss, Richer Sounds, Sainsbury's, Savers Health and Beauty, Schuh, Scottish Grocers' Federation, Scottish Midland Co-operative Society, Screwfix Direct, Seasalt, SPAR UK, Starbucks UK, Studio Retail, Superdrug Stores, The Body Shop, The Co-operative Group, The Fragrance Group, The Perfume Shop, Timpson, USDAW, Vision Express, Waitrose, WHSmith, Wickes Building Supplies, WM Morrison