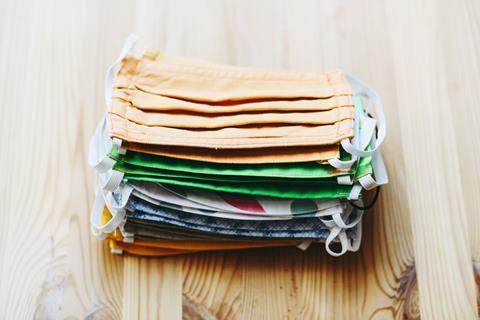 Better adherence to face covering guidance amongst customers has been reported in the convenience channel, however more staff have been seen working without any masks, new research has found.
According to Storecheckers research, 7% of shoppers overall were found to be not wearing masks in February, down from January's figure of 10%.
The research found that the proportion of customers without masks in convenience stores was 14%, compared to 27% in January, with similar drops reported in petrol forecourts (5% v 19%).
However, the percentage of staff found not to be wearing face coverings was 22%, an increase on January's figure of 18%. Petrol forecourts and supermarkets saw a reduction in this area. The Storecheckers stufy also reported that only one of the convenience stores intervened when a customer wasn't wearing a face covering. While it has been made clear that it is not retail staff's responsibility to enforce face covering guidance, they have been encouraged to engage with customers on the issue.
Storecheckers managing director Jeff Caplan said: "Our February research saw a welcome 3% fall to 7% in customers without masks. However, it revealed that food retailers are not training security staff or shopfloor teams to effectively respond when shoppers are unmasked. This leads to an inability to address and resolve the issue.
"Massive perception gaps for safety and confidence to return were seen in those shops where not all customers had masks. These show that failing to ensure all their shoppers follow government mask wearing guidelines will adversely impact food retailers' customer loyalty and ongoing profitability."