A survey conducted by JTI has revealed that over half (52%) of retailers expect adult smokers to remain brand loyal within the ready-made cigarette category after next week's ban on menthol and capsule cigarettes comes into force.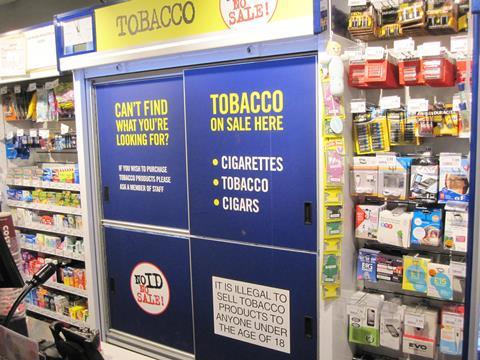 The survey of 233 retailers, carried out via the company's JTIAdvance website earlier this month, also shows that 31% believe their customers will switch to vaping or other reduced risk products and 11% think they will switch to roll your own, while just 6% expect adult smokers to quit the category altogether.
The results show a significant shift in thinking amongst retailers compared to a previous survey carried out by JTI earlier in the year, with more retailers now believing that their customers will remain brand loyal within the cigarette category (52% vs 25%) and fewer believing smokers will switch to vaping (31% vs 45%), RYO or quit.
The initial survey carried out by JTI in February this year also highlighted the need for further education and additional support for retailers on the specifics of the legislation. The recent findings paint a more positive picture with 89% of retailers surveyed now feeling fully prepared for the upcoming legislation.
Mark Yexley, communications director at JTI UK, commented: "The results highlight the need for retailers and their staff to be knowledgeable about all of the products available once the ban is in effect. Our 'New Dual' range, for example, including popular brands such as Sterling New Dual and Benson & Hedges New Blue Dual, will cater to the needs of existing adult smokers who retailers believe will remain brand loyal.
"Our research shows that since its launch back in February, JTI's dedicated Menthol Ban microsite and educational material sent directly to stores has provided much needed support and guidance for retailers across the UK, helping them to get to grips with what's to come. Findings also indicate that the JTI salesforce has been instrumental in helping retailers navigate the changes and informing them of the alternative products available once the ban is in effect."
For more information, JTI recommends retailers to contact their rep, visit JTI's dedicated microsite www.JTIAdvance.co.uk/MentholBan2020, or call the Customer Care Line on 0800 163503.