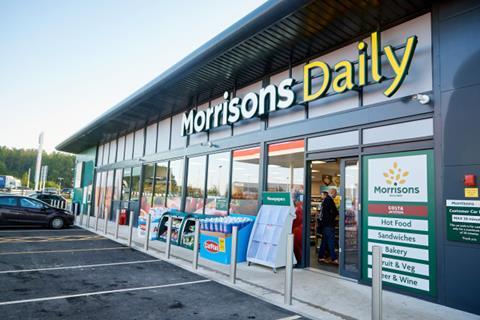 With the announcement that Morrisons has won the bidding war for McColl's and will take on the 16,000 staff, speculation turns to what happens to McColl's as a retail group under the Morrisons umbrella.
Lumina Intelligence's senior insight manager Katie Prowse believes that the Morrisons deal could help level up McColl's food to go offering. "There is a great opportunity for Morrisons to expand its Morrisons Daily fascia across the McColl's estate," she said. "Over a fifth of shoppers are on a food to go mission at Morrisons Daily (22%) vs the total convenience market average at 14% while just 9% of shoppers at McColl's in the 12 weeks ending 01.05.22 were on a food to go mission, highlighting that there will be a multitude of initial reviews of local shopper needs for Morrisons to ensure that they are fitting stores with correct range."
Prowse added that the arrangement could benefit Morrisons from an own label perspective. "There is an opportunity for Morrisons to expand its own label food options throughout the estate to attract more shoppers on a food to go, top up or meal for tonight mission, carrying higher values."
Success for Morrisons depends on what strategy it has in mind for McColl's. Before its administration and rescue, the retail chain was already working towards a move away from CTN but according to Honor Strachan, food and grocery analyst at GlobalData, McColl's strategy change came too late for it to be effective. "McColl's move to start selling fresh produce was implemented too late for the retailer to capitalize on consumers' shift to local shopping during the COVID-19 pandemic.
"Stores stocked with Morrisons' fresh produce reportedly performed well, but the rollout was not fast enough to secure footfall, as consumers turned to online shopping or nearby convenience stores that had better ranges and a more pleasant shopping environment. Indeed, much of the McColl's estate is underinvested and has fallen behind the quality of rivals."