C-stores take a big share of the food-to-go market, but competition is fierce. HIM's Giorgio Rigali looks at how to ensure continued success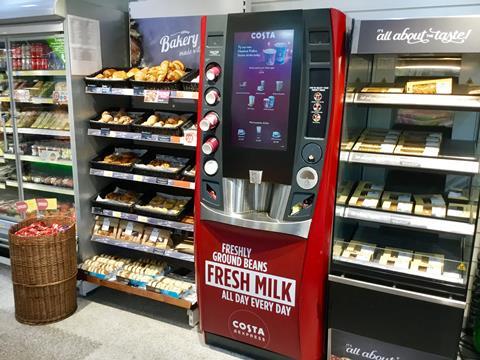 After a decade of growth, there is some suggestion that the food-to-go (FTG) sector is losing its shine, but is that right? Perhaps the dizzy heights of 5% year-on-year growth have gone, but we're still forecasting that food to go will grow by 2.7% in 2020 to a whopping £21.7bn in the HIM annual FTG Market Report.
Convenience store grab-and-go continues to take the largest share of the UK FTG market, but this share is unsurprisingly under pressure as other parts of the market physically expand and offer an increasing array of menu options.
The likes of Prêt à Manger, Greggs and Subway continue to innovate and adapt their menus to meet consumer demand, and the fast food specialists such as McDonald's, KFC and Burger King are doing more to improve speed of service, as well as adapt their offering to attract a wider consumer base.
Furthermore, a greater presence from delivery operators, such as Uber Eats and Deliveroo, in busy towns and cities has made food to go more accessible.
So how can convenience retailers fight back? In the HIM report, we identify seven key trends driving the FTG market. Here we take a look at four of them:
Plant-based innovation
Innovation is key to success, particularly in food to go where variety is paramount. From our analysis of new products on offer across the FTG sector, the vast majority tap into the healthier eating trend – and specifically plant-based eating.
This is not just a fad: two-thirds of industry professionals surveyed for our 'Top of Mind 2020' study felt that plant-based eating would be the fastest growing cuisine over the coming three to five years.
There are some recent examples of FTG innovation in action, including Premier Foods' new plant-based on-the-go brand, Plantastic, along with the Co-op's new Gro range, which has been created with on-the-go shoppers in mind. Available at up to 6,000 Co-op and independent stores, the vegan range meets the growing demand for vegetarian and plant-based alternatives, as exclusive research from the Co-op's Ethical Consumerism report reveals that the market has topped £1bn for the first time and has more than doubled in the past 20 years, up from £452m in 1999.
Some retailers are already doing their bit to enhance the shopping experience for those looking for meat alternatives. Premier at the Union store in Dundee University offers a variety of plant-based, meat-free products to its student shoppers.
In the recent vegan feature in December's Convenience Store, owner Moira Dean highlighted the popularity of the vegan sausage roll that she offers. "We only got a few in to start with, but we've had to up and up the delivery," she said. "They do amazingly – even with non-vegan consumers."
This is a great example of a retailer adapting to trends and introducing products that attract not just vegans, but those who are looking to cut back and be more flexible with their diets.
A solution for every day-part
Food to go hasn't been just about lunch for a long time, with an increasing focus on breakfast, snacks and even a speedy dinner. While some other outlets might be trialling longer trading hours, convenience stores are already open and therefore well placed to tap into this demand, particularly if the offer explicitly targets these occasions. However, breakfast is the fastest growing FTG day-part across the total eating out market, but is greatly underrepresented within grocery retail.
One store that is already capitalising on the growth of breakfast is Hooton's Newsagents in Warrington. Breakfast on the go is available seven days a week from 7am, with staff arriving early to cook and prepare ahead of the morning rush.
With products ranging from grab-and-go bars and pastries to hot full English breakfasts, there is something to meet the needs of any consumer and ensure a regular flow of footfall.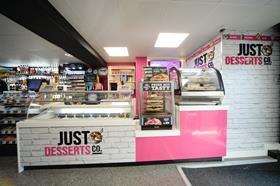 Away from breakfast, MJ's Premier in Royton, Oldham, is a great example of a retailer tapping into multiple day-parts, with a dessert bar to help drive different FTG occasions such as treat and snack. Meanwhile, Ancoats General Store in Manchester has a coffee bar that offers quality hot drinks and FTG throughout the day.
Good value comes in many forms
There's no getting away from the fact that in the current climate a value proposition is important. Consumer confidence remains low and budgets are under pressure. Food to go is an easy area for shoppers to cut spend and there are psychological price barriers for shoppers on a FTG mission, so meal deals and simple 'good value' continue to have a significant role to play.
Packaged sandwiches, soft drinks and crisps/snacks remain incredibly relevant and important in the FTG space. However, things have evolved and retailers have different options when it comes to offering value, such as coffee and pastries for breakfast, hot food-to-go deals and freshly-made options are alternatives to a pre-packaged sandwich.
A great example of a retailer having a diverse offer is Scotmid in Bankton. Food to go is presented in a dedicated zone comprising a grab-and-go chiller for sandwiches and soft drinks, impulse bag snacks and cereal bars, hand-held ice cream, confectionery singles, self-serve slush, units for Rollover hot dogs, Chicago Town pizza and Costa coffee, plus a hot food service under the Kitchen brand.
Profitable partnerships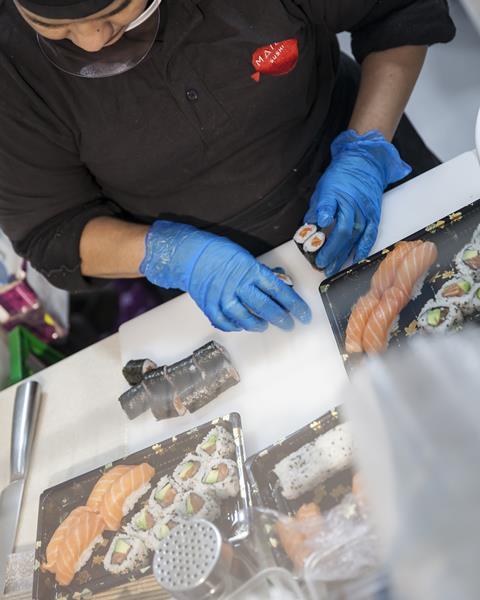 Partnerships remain a great way of bringing in expertise and increasing the credibility of the FTG offer with a nationally recognised brand name, or an esteemed local supplier. For many retailers, infrastructure and cost are two key barriers to investing in FTG. However, in many cases there is an argument for leaving it to the experts and exploiting the footfall that they can generate.
The obvious example of this is Subway, which is growing its presence within grocery retail, but there are other examples, such as Budgens in Islington which has partnered with Pizza Taglio and Maido Sushi.
In summary, food to go is as relevant as ever, but grocery retailers will need to do more to satisfy the evolving demands of consumers and compete with the FTG specialists if they are to stand a chance of maintaining their share of this crowded market.