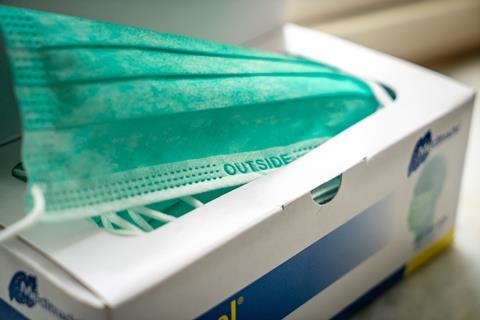 On Friday 24 July, shops will be open for trading with customers obliged to wear a face mask to help prevent the spread of coronavirus. There are exemptions to this measure, such as children under the age of 11 or those with disabilities or certain health conditions, such as respiratory or cognitive impairments that make it difficult for them to wear a face covering.
Staff exempt
One interesting clarification that has come from the government guidance is that it is not compulsory for shop or supermarket staff to wear face coverings although the government strongly recommends that employers consider their use where appropriate and where other mitigations are not in place. The guidance suggests that employees should continue to follow COVID-19 secure guidelines to reduce the proximity and duration of contact between employees.
Food to go
There had been some confusion over food to go bought in a store but thankfully the guidance has cleared that element up. It states that it will be compulsory to wear a face covering when buying food and drink to take away from cafes and shops, and if person is in a premises where they are able to sit down and consume food or drink that they have bought, then they can remove their face covering in order to eat and drink on-site.
Enforcement
Anyone who doesn't abide by the regulations – and is not exempt under one of the categories set out in the regulations – could face a fine by the police of up to £100. The police have been very clear throughout the pandemic that they will "engage, explain, encourage and finally enforce as a last resort". No onus has been officially placed on the retail sector to enforce the regulations but staff have been placed in a tricky situation as they will be the people dealing with customers who may or may not be wearing face coverings.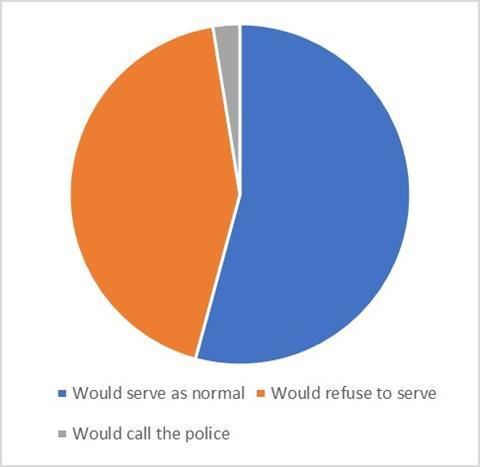 A poll conducted on social media by ConvenienceStore.co.uk found that 55.3% of respondents would serve a customer as normal if they came into their store without a face mask. 42.1% of respondents said they would refuse to serve the person in this situation while 2.6% said they would call the police.
There are also three scenarios when customers are permitted to remove a face covering when asked, the most relevant to retailers being if a person is buying age-restricted products.
Support
The Association of Convenience Stores has published a series of downloadable posters to help retailers remind their customers about the regulation. It has also published a poster explaining the exemptions. It is also advisable to contact your symbol group if you're a member of one to see what support they can provide with marketing materials.
Have you had to enforce the face mask regulations? Let us know at aidan.fortune@wrbm.com.