Retail sales experienced the biggest monthly fall on record during April, according to the Office of National Statistics (ONS).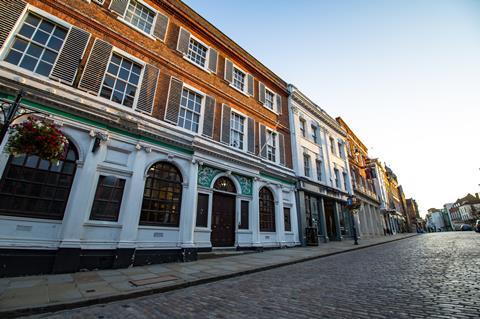 The figures, covering the period 5 April to 2 May 2020, are the first monthly ONS returns to be released since the government restrictions on movement were imposed on 23 March. According to the survey, the volume of retail sales in April 2020 fell by a record 18.1%, following on from a monthly fall of 5.2% in March 2020. The figures are skewed by most non-food stores being closed, but do include online sales.
Even food sales fell during April, falling back by 4.1% as the industry corrected for panic buying and stocking up during March, when sales spiked by 10.1%. In April, 18% of food stores reported having zero turnover, mainly due to the 28.7% of zero returns for specialist food stores.
During the month, 13.6% of alcohol and tobacco stores reported having zero turnover, although the volume of sales through the sector increased by 2.3%, a further rise from the strong growth of 23.9% in March.
The majority of fuel stores continued to trade with just 3.3% reporting zero turnover. However, movement restrictions meant that fuel sales declined by a record 52% in April.
Online retail sales unsurprisingly reaching record levels, with 18% growth in April 2020. The proportion spent online soared to the highest on record in at 30.7%, compared with the 19.1% reported in April 2019. Only 3.5% of online retailers reported zero turnover to the ONS survey.