Convenience Store editor David Rees talks to Mike Watkins, UK head of retailer insight at Nielsen, about the position of the UK convenience retail sector, and some key issues and opportunities to address in order to secure continuing future growth.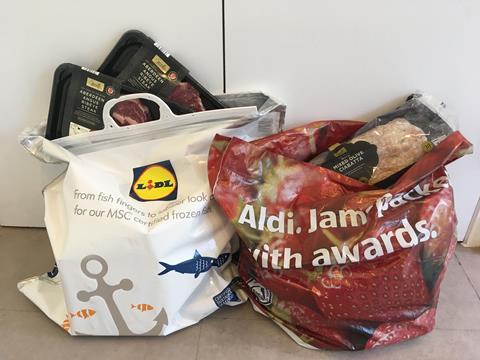 In many ways, 2018 was a good year for the convenience retail sector. Warm summer weather drove footfall to stores and sales of key convenience items in local shops, while busy lifestyles and other consumer behaviour changes meant that "little and often" shopping continued to grow in importance.
Nielsen values annual sales in the convenience channel at £38bn, and the growth during 2018 was 2.7%. All segments of the channel shared in the growth to some extent – small independents, convenience multiples, grocery multiple small formats, and forecourts.
For Mike Watkins, UK head of retailer insight at Nielsen, this counts as a good year. But good, rather than excellent.
"You could argue that hot weather to some degree flattered the sector, with soft drinks flying out as they were," he says. "The sector was in growth of 6-8% for a couple of weeks in June and July, and did really well in meeting demand – accessibility and availability were good.
"Strategically, the sector continues to benefit from the structural move of shoppers from large stores to small stores. Little and often shopping remains very much in demand, and this should benefit convenience," he adds.
The key issue, says Watkins, is that consumers are shopping across more types of different stores, whatever the weather. This includes discounters, online and people going to big stores to do small basket shops.
Sales in the grocery market were up by 3% overall when you include all retail including discounters and online. And it is these latter two channels that are driving the growth within grocery as a whole.
"There is no doubt that the discounters are significant competitors to convenience," continues Watkins.
Sales in the discount channel were up by 11% in the past year and, while most of Aldi and Lidl's growth is being grabbed from the main grocery multiples and through new store openings, the discounters are taking sales from local shopping as well, he explains.
"Discounters are certainly providing convenience shopping, because shoppers find they have a range and location that suits their needs, in smaller (under 15,000sq ft) formats. They are providing more opportunity to shop in general, and also have a strategy to reach out into new categories, so it is really important to remember that discounters continue to be a competitor to convenience."
Online sales are also growing ahead of convenience, and the marketplace as a whole, at 8%. "This is important because of the effect it has on shopper visits," explains Watkins. "The opportunity for click and collect is particularly significant, because that is another reason not to visit the main part of the shop." Online baskets remain consistently bigger than standard industry ones, too, he points out.
Convenience missions
In Nielsen's view, every visit to a convenience store is a planned visit, but the challenge is to convert trips into spending by offering something new and different. "The holy grail," says Watkins, "is creating the opportunity for shoppers to come back again."
For neighbourhood c-stores, the reasons shoppers choose them – the key differentiators – are that they are local, provide wider community support, and offer a high level of customer service. However, they need to do something else on top of that to be truly successful, argues Watkins.
"It's really important that independent retailers lead on food trends, not just follow other retailers," he says. There are some key product trends to watch out for here, according to Watkins.
First, there is a move towards more fresh and natural products, and similarly those lines that are locally produced with clear provenance. Second, products that demonstrate economic and social responsibility, either through sustainable packaging or a benefit to a specific group or cause.
Third, health and wellbeing – products that are seen as good for you and good for the environment – Free-from is in massive growth, for example. And finally, big brands are still important, but are increasingly being required to innovate to appeal. In turn, this innovation needs to be picked up by c-store operators and made available to their customers.
Technology is also going to be a key factor in where to shop in future, according to Watkins.
"There has been a lot of talk about the next generation of convenience stores, digitally-driven outlets such as Amazon Go or the Co-op's cashier-less store," he explains. "Digital technology is where the industry has to go, and employing it to create loyalty and engagement within the environment of the convenience store is going to be crucial.
"Greggs a really good example of this. They have been growing consistently – yes, they have opened a lot of new stores – but they have also been able to use apps allowing shoppers to collect points and free purchases, and this has paid off."
Payment technology is also going to be a differentiator for shoppers in the future, Watkins continues, with a general trend towards less cash, more cards, and payment by mobile phone.
"All these things are scalable. Technology doesn't have to be expensive, it just needs to be integrated into the shop. Self-checkouts are increasingly important, and symbols and wholesalers are in a good position to help introduce these into the convenience market. The great advantage of symbol groups is to make these things much more affordable for independent convenience stores."
The digital experience
An effective digital presence can also have positive knock-on effects, says Watkins.
"There are big learnings from the supermarkets here. We see that if a shopper engages with both the physical shop and with the online version, they are a lot more loyal. The overall store experience is shown repeatedly to be more important to shoppers than price, range or promotions. Of course, promotions can be effective – big brands did very well in the summer, based on good promotions – but other things work just as well."
Watkins concludes by pointing out one further opportunity for convenience stores, which is to use food to go to capture and steal share from quick-service restaurants, food-to-go specialists and the likes of Deliveroo.
"This is easier said than done, and food to go is not for everyone, but it remains true that people are willing to spend more on food away from home. There is wastage to consider, and the challenge of bringing other brands into your own environment, but it is very difficult for supermarkets to tap into this market, so it is an opportunity for smaller stores."
Key products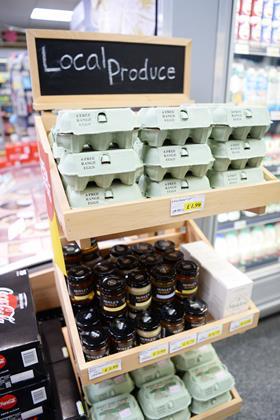 The lines that are attracting increasing spend
Fresh, natural and locally-produced products
Sustainability, products that demonstrate economic and social responsibility
Health and wellbeing, such as Free-from
Innovation from big brands
Source: Mike Watkins, Nielsen