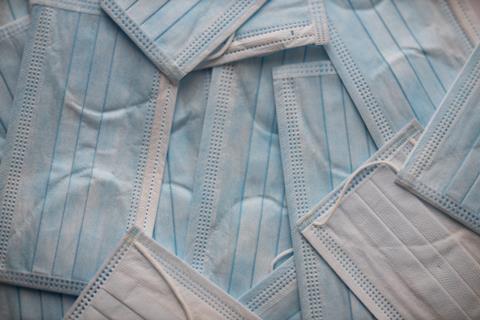 The retail industry has demanded more clarity on support for businesses when measures to prevent the spread of Covid-19 are removed on 19 July.
The Association of Convenience Stores (ACS) called for clarity and support from the government as retailers and other businesses prepare for the end of legal social distancing and face covering requirements on 19 July.
ACS says its members need a clear expectation about whether they can set policies on social distancing and face coverings, for the safety of their customers and colleagues; high level support from government making clear that business policies should be respected and that abuse of shopworkers and others for implementing these policies will not be tolerated and clarity on whether the government sees adhering to social distancing and wearing face coverings in shops as best practice.
Chief executive James Lowman said: "We are already hearing mixed messages from the Prime Minister, other cabinet members and advisors. If the public are being asked to act responsibly, specifically what are they being asked to do? Can operations ranging from transport networks to local shops set policies on social distancing and wearing face coverings, are the government asking people to respect those policies or to exercise their own judgement, and will the government support business in implementing these policies?
"Our members will be faced with a group of customers who are uneasy about the lack of restrictions, and a group who are eager to move on from social distancing. We cannot support everyone without government messaging that customers should respect business's policies. The tensions in government messaging will play out not in the corridors of government departments but on trains and buses and in the aisles of shops."
The ACS also called on proposed changes to self-isolation to be brought forward. Under current government proposals, from 16 August, anyone who has had their second vaccine dose more than two weeks prior, or who is aged under 18, would not have to self-isolate due to being identified by NHS Test and Trace as a result of close contact. ACS has written to Business Minister Paul Scully MP, urging the Government to bring forward the change in self-isolation rules to now to avoid significant operational challenges for retailers, staff shortages and unnecessary short term business closures.
The British Independent Retailers Association (BIRA) CEO Andrew Goodacre also called on the government to provide more support for businesses forced to close if staff have to self-isolate.
He said: "As a sector we are looking forward to restrictions being lifted, which will hopefully result in more people visiting the high streets throughout the UK. However, there is some nervousness as we have become used to high number of cases resulting in lockdown, and whilst we accept that we have to live with this virus, it will take time to readjust the approach and the thinking.
"As cases rise, we are seeing more people forced into self-isolation for 10 days and unable to work. This situation may force the business to close, through no fault of the business owner."
To help combat this, BIRA called for the for the following measures:
- Review the track and trace system and the need to self-isolate; even if those who've had two vaccinations may not be required to self-isolate – this still means that younger people will need to do so. Many retail staff will be in the yet-to-be-vaccinated age bracket
- Instruct local authorities to use money from the Restart Grants to support the businesses forced to close. New data shows local authorities have almost £1bn of Restart Grants to distribute. If this is truly excess money, it still needs using in a productive way to ensure the high street recovery continues
- If Restart Grants cannot be used, there need to be new funds made available for hard-hit business owners to claim; ten days closure with no income, will be hard to many fragile businesses to sustain.
Goodacre outlined some advice for retailers ahead of 'Freedom Day'. This included:
- Review your risk assessment - this may well need readjusting in light of the changes
- Speak to your employees – how do they feel about the changes, especially the removal of face masks? You may need to have a flexible approach with your people
- Whilst restrictions are being removed, you do not need to remove Perspex, signage etc. We would also encourage you to offer hand sanitisation as an option
- Your business can return to normal – no restrictions on numbers in a shop, no restrictions on fitting rooms, deliveries, etc.. Again however, please discuss this with your people