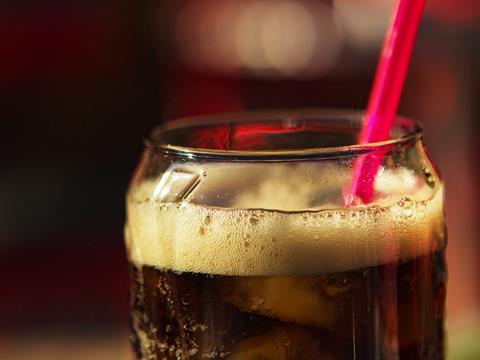 The food and drink industry has called the government to act on the dwindling supplies of CO2 that could result in shortages in the run-up to Christmas.
The shortage of CO2 stems from the two UK fertiliser factories, located in Teesside and Cheshire, stopping production due to rising costs, creating a knock-on effect in the food and drink industry, particularly in carbonated drinks and the meat sector.
The British Soft Drinks Association said there were only days of CO2 reserves left.
"Some soft drinks manufacturers have only a few days of CO2 supply left in reserve. As it stands, most CO2 suppliers are currently not scheduling beyond 24 hours in advance, meaning there is no visibility as to UK stocks and no certainty around deliveries. If soft drinks manufacturers cannot get hold of CO2 supplies after their reserves have run out, production of certain products will have to cease.
"The Government must add the wider food and drink sector to the priority CO2 supply list on the grounds of maintaining product supply to consumers and protecting British jobs. We urge the Government to support the operation of UK fertiliser plants through to the end of the year to stop this issue from rearing its head at Christmas."
Earlier this month, CEO of the British Meat Processors Association (BMPA) Nick Allen warned that the CO2 shortage could be worse than the one the food industry faced in 2018.
"CO2 gas plays a critical and irreplaceable role in the food and drink manufacturing process and businesses can grind to a halt if they cannot secure an adequate supply. This means that, once their current stocks of the gas run out (estimated to be in less than 14 days) some companies will have to stop taking animals and close production lines, leading to a logjam of animals back to the farms. We already have this situation in the pig industry which is now facing the imminent prospect of a humane cull on farms."
He outlined the impact on retail. "For other companies producing beef and lamb they could continue producing retail packs of meat, but without CO2 used in the vacuum packing process, up to five days shelf life would be lost. Given the current food chain disruption caused by a lack of HGV drivers, this could pose an additional problem for retailers."
Allen added that the BMPA is lobbying the Secretary of State for Business, Energy and Industrial Strategy for Government support to help prop up UK CO2 production short-term and for the government to take a firmer stance with the UK CO2 producers. He said: "This time, we've had zero warning of the planned closure of the fertilizer plants in Ince and Stockton-on-Tees and, as a result, it's plunged the industry into chaos. We urgently need the Secretary of State for Business to convene the big CO2 manufacturers to demand that they coordinate to minimise disruption, and provide information to Britain's businesses so contingency plans can be made."
In statement on the situation, Secretary of State for Business, Energy and Industrial Strategy, Kwasi Kwarteng said: "Work is ongoing across departments in Whitehall, across government to ensure that those sectors impacted and affected by this announcement have appropriate contingency plans in place to ensure that there is indeed minimal disruption. To maintain our domestic supplies of CO2, we are in constant contact with relevant companies who produce and supply CO2 and we are monitoring the situation minute by minute."