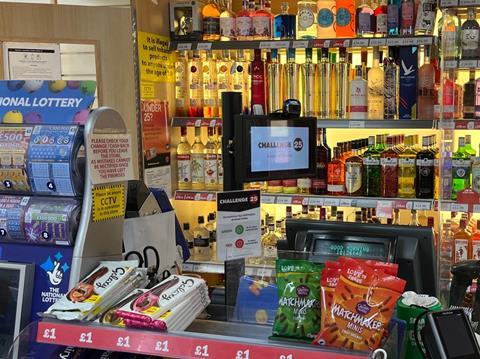 Bestway Wholesale has deemed its recent trial of age verification technology a success and is now implementing it in additional Bargain Booze stores.
Whilst the focus of the trial is to help protect children from harm in the retail sale of alcohol products, the technology is also helping to keep staff safer because age verification checks are a key trigger for incidents of violence or abuse against staff.
The group claims that the technology has given staff a confidence boost when dealing with alcohol and has even acted as a deterrent, putting underage customers off trying to purchase alcohol in the first place.
"This is a positive step in the right direction for our retailers who have welcomed the initiative as responsible businesses," said a spokesperson.
"The technology appears to be accurate, and it has delivered a real benefit to those working in our stores, enabling staff to feel more confident and reassured with the sale of alcohol. In some circumstances, we are aware that staff have felt this has deterred people from even trying to purchase when they are clearly underage and has made the situation easier to manage.
"We are in the process of agreeing further Bargain Booze stores to implement this system and we very much intend to continue".
The group partnered with Innovative Technology to pilot its ICU age verification technology at three Bestway stores in Leeds as part of the government's regulatory sandbox trial, which has been running since January.
ICU performs anonymous age estimation completely offline, so no images or data are stored, maintaining customers' privacy. Innovative Technology trains its own algorithms to check age and the accuracy of the solution has been independently tested by the Age Check Certification Service (ACCS) who found that it underestimates age by only 0.19 years.
Tony Allen, founder and chief executive of ACCS said of the tech: "Facial analysis software essentially uses different features of a customer's face to evaluate and establish their age. The technology behind the ICU age verification device earned independent recognition from the ACCS during a series of accuracy tests which took place in April 2021, concluding that their solution is fit for deployment in a Challenge 25 policy area."
The Co-op is also taking part in the sandbox trial and has just begun trialling age verification technology with customers in Manchester.