Forward-thinking retailer Siva Theivanayagam gives us a tour of his new store Nisa Stamford Northfields in Peterborough which focuses on food to go.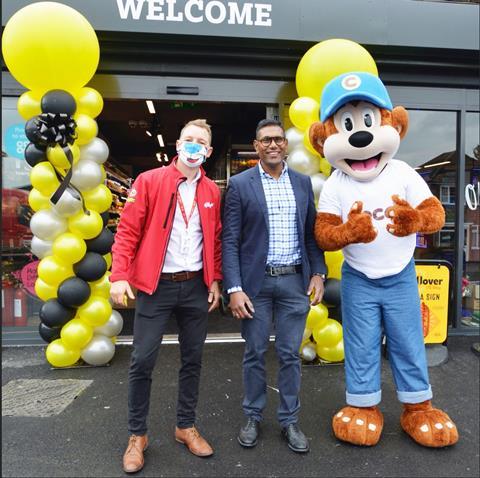 Siva forked out a whopping £1.5m on his latest venture. "It's a big piece of land and it's expensive around here," he says. "I've spent £1.5m on the building itself, building work and the shopfit. I think I'll get payback in five to six years."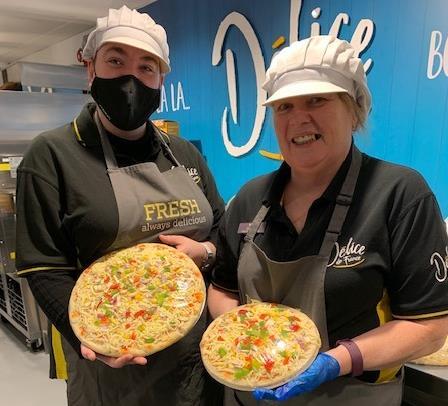 Putting food to go at the forefront, the store is showcasing a Delice to go counter from bakery specialist Delice de France. "This is their first food to go concept, we've been working on the colours," says Siva. "We did the white tiles in the back - so that there's not too much blue. It's nice and fresh and it looks great."
The goal is to offer hot food to go throughout the day. "We do a lot of hot food - breakfast in the morning, paninis, lunchtime offer, meal deals," says Siva. "We plan to do it later on too, but we don't want to overdo it in the first few weeks."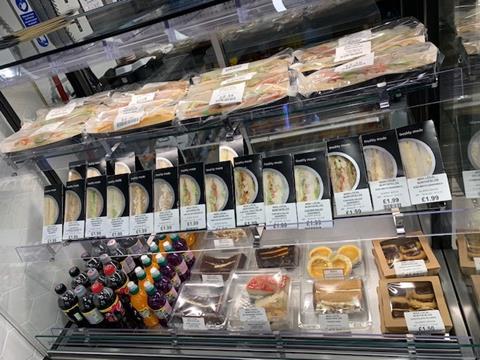 The counter is complemented with a range of other on the go solutions, including a pressed apple juice machine, an orange juice machine, Tango ice blast, F'real, Costa, hotdogs and donuts. "Everything in one place looks really good," says Siva.
He has faith that there will be demand for food to go once the pandemic subsides thanks to the store's location. "It's opposite Stamford college, so there's going to be a lot of kids," he says.
What do customers want?
He did some market research to ensure he understood what students were looking for. "I had a meeting with a student, it was a friend's son," he explains. "I asked him: What are you eating? How many days do you come in? - I wanted all the info from the college. I found out that the canteen is too expensive for the students and the food isn't great. Sometimes they drive 2 miles to go to Morrisons."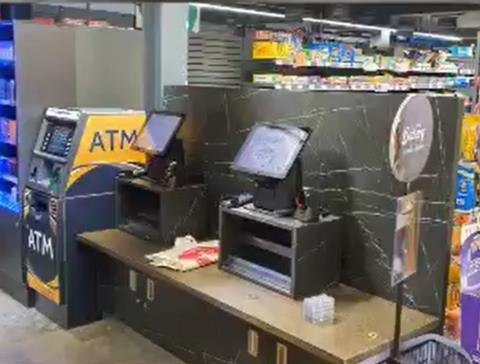 He has also invested in self serve tills to meet the needs of his tech savvy customers. "We have two self service checkouts in the middle of the store," says Siva. "The college children will be in and out, they don't want to queue. They're all on Apple pay - they just want to pay and go. It's working well. 10-15 all come together and they're very confident with it. They don't want to go to the [staffed] till."
When Siva bought the store in March, it was actually a rundown pub. "I completely changed everything, so no one would realise that it was a pub, we didn't save one wall," he says. Following building work and a three week shopfit, the store was ready to open on 23rd October.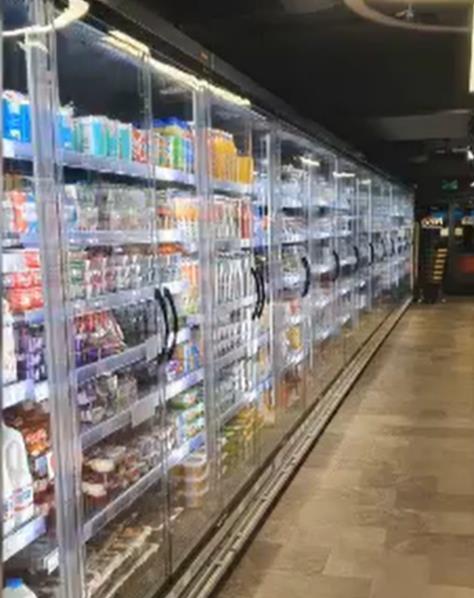 Investment in technology
The 3,000sq ft shop houses 40m of refrigeration, plus the 5m deli counter, a 5m of freezers. The swish LED lighting is from CDSI. "I use it in all my stores," says Siva. "They did a great job, I'm so pleased with them."
He is ranging the store to suit all pockets. "We have a mixed demographic so I have a basic range and a more expensive one," he says. "I've had a meeting with a wine supplier and they'll supply some fine wines. When everything is shut, people have nowhere else to go, so they might come to the store and I need to have lines that will appeal."
Post-lockdown sales increase
The store hit £30,000 turnover in its first two weeks, and Siva is aiming to reach £50,000 in the coming months, once coronavirus restrictions are lifted. "At nighttime there's no one in the streets," he says. "When the lockdown lifts then people will start to go out. People don't want to go to big supermarkets. They are going to use local shops. It's going to be a good Christmas for convenience stores."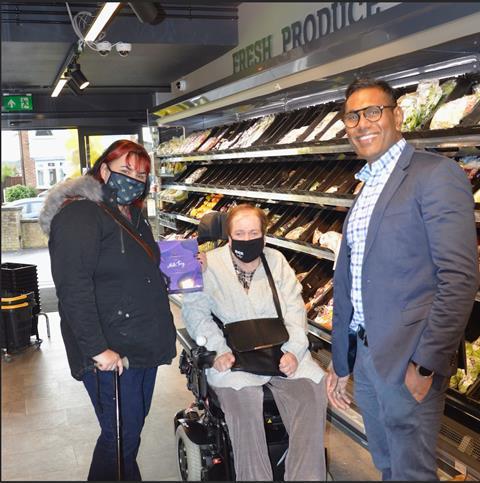 Locals have been blown away by their new store. "Every single customer who has come in is really happy - they all say what a good shop it is," he says. "Some people who work in Tesco Express and Sainsbury come and say ours is better! They like the lighting and the Tango Ice Blast. The pub had been closed for five years, so people are very pleased to see a new building, especially in such a short time. Also, most of the people I employ are local, so we're supporting the community."