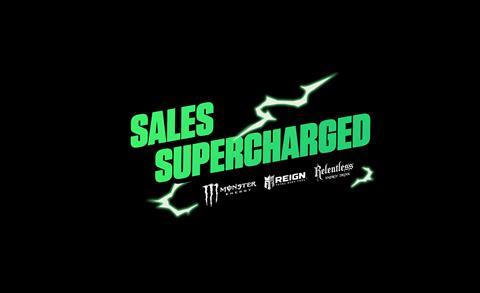 The Sales Supercharged website provides advice on trends and segments within the energy arena, as well as offering ranging and merchandising tips. There is also a competition where retailers can win free cases of Monster and Relentless.
The initiative is designed for retailers looking to take advantage of energy drinks; a sector which has grown by a whopping £72.5m over the last year. CCEP claims that more than two thirds of this has been delivered by Monster, which is now worth £287m.
Simon Harrison, vice president of commercial development at CCEP GB, said: "The energy drinks sector is worth an incredible £667m to the convenience channel [Nielsen MAT Total Impulse w.e. 05.09.20], and is now the largest soft drinks segment in this channel [ibid].
"And with the rise of new occasions including gaming and working out in the home, alongside consumer demand for zero sugar, innovative new flavours and drinks with added functionality, this growth is only set to continue."