As part of Responsible Retailing Week 2021, ConvenienceStore.co.uk spoke to Camelot's head of corporate responsibility Alison Gardner about the work being done to ensure retailers are supported when it comes to being responsible.

Every age-restricted category brings its own challenges for retailers, and Gardner highlights what the biggest obstacle is when it comes selling National Lottery products. "The most common obstacle for retailers is achieving consistency of knowledge and training on the principles of National Lottery responsible retailing across all retail staff who sell The National Lottery in-store. Ensuring all staff selling The National Lottery are aware of our Preventing Underage Play and Supporting Healthy Play principles has been made harder by the increased turnover of staff and the need to react to an ever-changing landscape. An increased focus on reacting to customer demands and expectation, exacerbated by the impact of Covid-19, has made it harder to ensure that depth of knowledge in frontline staff."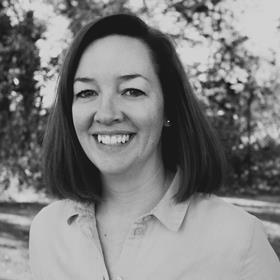 With Camelot recognising the challenge, what is doing to help? "Camelot provides information and training to all National Lottery retailers through its 'Being a Responsible Retailer' programme to ensure retailers feel supported to challenge customers when they are unsure of their age and confident enough to have conversations with players about their play," says Gardner. "We communicate with our retail partners in a variety of different ways to ensure important messages about responsible retailing are seen by as many National Lottery retailers as possible. We have a continued presence in our bi-monthly publication, Jackpot Magazine, which is sent to all National Lottery retailers six times across the year. We ensure content is kept timely and relevant - for example, writing about the importance of being a responsible retailer at Christmas in our November/December edition.
"We also ensure responsible retailing messages are shared by our Retail Sales and Operational Sales Teams who spend time with retailers either face to face or on the phone. This ensures that responsible retailing filters into the majority of communications and contacts we have with our retailers, to demonstrate the importance both to us and their businesses."
Mystery shoppers
To ensure retailers and their staff are sticking to the legislation, Camelot has in place a comprehensive programme that involves mystery shopper visits. "Each year, Camelot conducts over 11,600 mystery shopper visits to ensure that retailers aren't selling National Lottery games to people under the age of 18 through our Operation 18 programme (previously Operation Child). Retailers who fail to ask for ID during a first visit will receive up to two more mystery shop visits," says Gardner. "Failure to ask for ID on a third visit could result in investigation by Camelot, with the possible loss of the store's terminal.
"Confirmation of the visit result is provided on the day, when a store either passes or fails and additional training is given to those retailers who need it. Although we had to temporarily suspend visits during the worst of the pandemic, visits have now resumed and pass rates for the most recent set of visits have been extremely promising, which is good news in light of the recent change in law."
In August 2021, Camelot also launched a brand new healthy play mystery shop programme, which has been designed to ensure retailers know how and when to provide healthy play information to players who may need help with their play.
For any retailer not adhering to the legislation when it comes to age-related sales, Gardner sets out the potential repercussions clearly. "First and foremost, National Lottery retailers run the risk of breaking the law by selling National Lottery tickets to anyone under the age of 18. As a secondary consequence, retailers who are suspected of underage selling will be investigated by Camelot and could have their terminal removed.
"Retailers also have a responsibility not only to their legal and contractual obligations, but also to society as a whole. Encouraging or facilitating underage or excessive play could lead to long-term individual or community issues. We know that the vast majority of our retail partners pride themselves on being at the centre of their community, so we will continue to do everything we can to support them in protecting their customers and our players."
Legislation changes
Earlier this year, the National Lottery made a significant change to who can purchase the products – in advance of changing legislation, Camelot decided to increase the minimum age of purchase to 18 (increasing from 16), bringing it in-line with other age-restricted products such as alcohol and tobacco. Such a step-change could have led to confusion at the terminals come draw days, but Gardner explains how Camelot got ahead of the situation. "With the age to play The National Lottery changing from 16 to 18 in April this year, we delivered a huge amount of materials, information and face-to-face training to ensure all of our retail partners were aware well before the change in law came into force on 1 October."
She says the mystery shopper programme was also changed accordingly. "To further support this change, we have resumed our mystery shopper programme previously named Operation Child, now called Operation 18. We have been running this programme successfully for over two decades to ensure that retailers are correctly asking for ID where appropriate and are not selling to anyone underage. Although we were unable to complete all of the visits last year due to Covid-19, we had achieved a first visit pass rate of 91% for the previous three years, exceeding our annual target of 90%. We are confident National Lottery retailers will continue to prove their ability to prevent underage play by passing these mystery shop visits."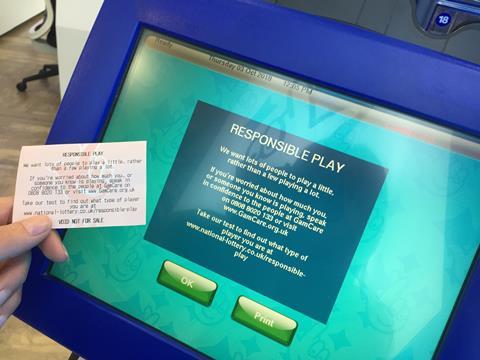 Addiction
Gambling addiction has hit the headlines recently with crackdowns on the amount that can be wagered on fixed odds terminals. Does the National Lottery suffer the same issues? Gardner doesn't believe it's a major problem but outlines Camelot's work to ensure that it doesn't get out of hand. "Our long-term strategy is to encourage lots of people to play but to only spend relatively small amounts. The success of this strategy can be evidenced by the fact that, according to the La Fleur's World Lottery Almanac 2021, The National Lottery is also ranked just 60th in the world in terms of per capita spend, despite being the fifth largest lottery in the world in terms of sales."
"Overall, the problem play rates we see for our games are really low, particularly in comparison to the wider gambling industry. For example, according to GamCare's most recent Helpline Data summary, only 2% of callers to GamCare - the UK's leading problem gambling support organisation - mentioned The National Lottery as one of their main activities.
"However, because of our scale, we must continue to do everything we can to reduce consumer harm even further wherever possible - and we take our responsibilities in this area very seriously."
She explains how Camelot and retailers work together on this issue. "Our 'Being a Responsible Retailer' programme includes simplified guidelines and training to ensure that our retail partners feel supported and confident on how and when to ask for ID, as well as understanding what forms of ID are acceptable. It also covers how to support customers if they are concerned about how often they are playing or if they ask for help with their play - for example, by offering a discreet terminal printout, which looks like a National Lottery ticket but which contains details of the GamCare helpline and our Healthy Play webpage.
"In addition to this, we continually seek to make retailers aware of emerging trends. For example, addressing vulnerability in 18 to 25-year-old players is a current focus area, so ensuring that all National Lottery retailers are trained to look out for the signs of possible excessive play is really important."
Consumer awareness
While retailers are working hard to ensure customers are protected when playing National Lottery games, how is the message communicated to consumers? "In recent years, we've been doing this through our consumer-facing 'DREAM BIG PLAY SMALL' messaging, which first appeared in August 2019 on National Lottery in-store digital media screens and on the front of draw-based games tickets. Since then, we've continued to roll out this message far and wide, most notably in advertising for Scratchcards and on the Scratchcards themselves. As a result of this work, we've seen a significant increase in the number of visits to our Healthy Play webpage.
"We think that it's hugely important that customers are aware of all of the tools we have in place to protect National Lottery players from unhealthy and underage play. And customers tend to be more loyal to brands that they trust, so being committed to responsible retailing is a win-win for National Lottery retailers."