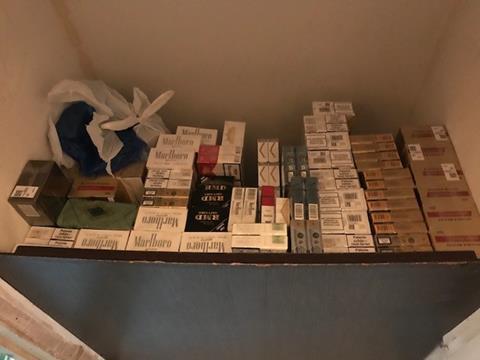 Seven out of 10 consumers have purchased tobacco that was not subject to UK tax in the past year, new research has found.
Conducted in November and December 2021, the Tobacco Manufacturers' Association (TMA) surveyed over 12,000 smokers on their attitudes, awareness and understanding of illicit tobacco and found that 71% of those surveyed bought tobacco in the last year that was not subject to UK tax – down from 78% in 2019.
The study also found that one in five smokers claim to only buy 'branded' tobacco even though it has been illegal in the UK since 2016, and that 19% of respondents bought from social media and/or websites advertising cheap tobacco, compared to 4% before the pandemic. More than two-thirds (68%) of those asked had no issue with buying tobacco that has not had UK tax paid on it.
On a more positive note, 37% of respondents were aware that illicit tobacco is used as a front for other illegal activity such as people trafficking or modern slavery, up from 25% in 2020 while more people are reporting illicit tobacco 32% of those surveyed reported illicit tobacco when they were aware of it – compared to 12% in 2017.
Director of the TMA Rupert Lewis said the entire industry needs to do more to tackle illicit tobacco, particularly the rise of sales on social media. "The 2021 findings highlight the continued widespread availability of illicit tobacco, as well as the entrenched perception among many consumers that it is 'acceptable' to trade or buy illicit tobacco," he said. "It is astounding that six years after 'branded' tobacco was prohibited from sale in the UK (i.e. non plain packaged) that one in five smokers surveyed, still only purchase 'branded' cigarettes or Roll Your Own tobacco.
"Moreover, the surge in illicit tobacco sales through social media channels has become a major area of concern. To address the challenge of illicit tobacco, I believe that 'we', meaning Government, law enforcement, industry and retail, must double down on our efforts and take the fight to those who bring about such misery through trading and supplying illicit tobacco, and this is why the TMA supports the Government in bringing forward new measures to increase sanctions on those who sell or distribute illicit tobacco."