Over the last few months, the industry has been thrown into the unknown, where brands, retailers and customers have been navigating unchartered waters. As government guidelines were enforced, consumer behaviour changed and the focus turned to retailers all over of the country who fulfilled an increase in demand. Now, as the industry collectively looks to prepare for the next few months, Diageo is committed to supporting retailers. The advice from Diageo highlights that although consumer behaviour has evolved and may continue to fluctuate, many of the big consumer trends will still be relevant and have therefore provided guidance on to how to best consider merchandising and drinks ranges.
Take it back to basics – consider your range
Trust in brands
People feel more connected to brands they know and trust – for example, 'brand' is often one of the most important factors when choosing to buy spirits. (*Source: Nielsen Homescan, data to 28.12.19.) During these unprecedented times, we expect to see this loyalty continue, and it is important to consider stocking well-known names that consumers resonate with. In terms of laying out your range, including recognisable brands also makes choosing spirits from a diverse selection on the shelf an easier shopping experience for the customer. They can easily navigate the shelves, using them as key markers, allowing for quicker decisions.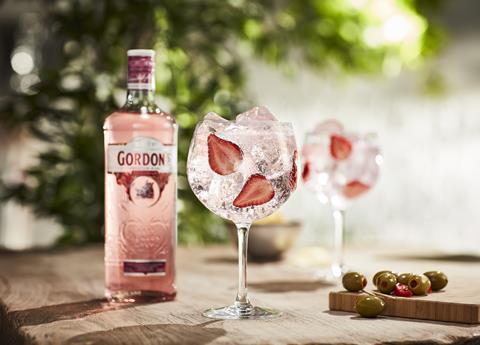 Which spirits?
When it comes to which spirits are best to stock, before the pandemic, gin, vodka and spiced rum were all on the rise and we suspect these trends may continue. Making sure you stock a good range of each of these spirits within your store, across different price points, will be beneficial given the upward trend.
Gin – Innovation in the gin category in particular has previously had an impact on consumer purchasing habits with gin with different variants, for example, those that feature additional flavours, tracking an increase in +35% vs YA pre-pandemic. (*Nielsen Scantrack MAT w/e 25.1.20).
Vodka – the growth in the vodka category is being driven by premiumisation, with the volume share of premium vodka currently up by 8.7% in the off-trade. (Source: CGA & Nielsen_Headline Reserve Report_P03 2020 21_03_2020)
Spiced rum - The rise in popularity of spiced rum has been building up momentum over the past couple of years, with spiced rum up by +16% vs YA pre-pandemic. (*source: Nielsen Scantrack MAT w/e 25.1.20).
Merchandising
With these trends in mind, stocking a selection of some of the more popular spirits will be appealing to your customers. Not stocking branded gin for example, means your store has the potential to miss out on the 51% of households that have previously been known to buy into the spirit. (*Source: Nielsen Homescan, data to 28.12.19). Making sure you stock brands encompassing all price ranges is also important to provide choice to the consumer and to suit their range in budgets.
To make the shopping experience as easy as possible for customers, retailers should consider blocking sub-categories together on shelf. Clear pricing and signposts are a must and premium products should be placed on the top shelf. Effective POS is also a positive way to help to inspire consumers when selecting products, as well as cross merchandising spirits with quality mixers.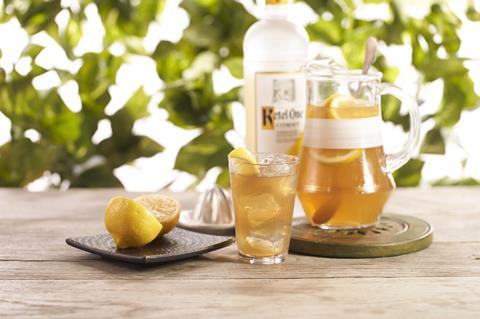 More memorable moments at home
As people have been spending more time at home during the pandemic, they have had more capacity to enjoy 'indulgent moments' there. As we move into a slightly different 'normal' it is expected that those at-home moments will continue to be treasured and invested in. The Diageo Drinks Report in 2019, based on consumer trends, identified 'make the moment' as one of four key pillars for growth, which appears to still be prevalent today. These consumers will be on the lookout for products that will enhance experiences and moments created at home, including early evening 'Aperitivo' occasions as well as serves to complement a meal.
When consumers are looking to widen their adult drink repertoire beyond their default choices of beer and wine, offering inspiration to enjoy an easy evening occasion will give them confidence in choosing spirits. Providing them with varied options which are easy to choose, make and drink will support this.
When asked, the drink that consumers were looking forward to the most in the on trade, post COVID-19, 58% of GB adults responded with a go-to drink – cocktails being one of them. (CGA *Covid-19 Weekly survey 29.03.2020). With this in mind, there is an opportunity to provide options for customers to create this experience at home.
White spirits such as gin and vodka are an ideal choice to create highball and spritz serves, easy to make and suited to the Aperitivo 'pre-dinner' moment. Spiced rum is versatile and has a depth of flavour that has helped drive the uptake as it can be mixed with a range of mixers to create great tasting serves – or be used as the base to create popular tiki style cocktails.
Customers are becoming more comfortable online
During the pandemic, commerce and social connection has moved online, and how we engage and create unique moments has rapidly changed to become virtual. This has meant consumers who may not have previously used eCommerce platforms and other online options to shop, feel far more comfortable in doing so. This allows retailers to offer an improved shopper choice without being restricted by shelf space in bricks and mortar locations. There are lots of opportunities to be unlocked – when thinking about how to reach your customers – think mobile first; set up shoppable social media posts with photography for customers to click-through to buy and if you have a site, ensure it is easy to navigate. It is also worth thinking about an online drinks guide, to guide your customers to their drink of choice based on their preferences.
For more information visit www.diageo.com
Or follow us on Twitter