A record number of retailers moved to Nisa Retail in 2020, with those investing in new and upgraded stores enjoying average sales uplifts of 11%. The symbol group has won industry recognition, including the Grocer Gold Awards accolade for Symbol/Franchise Retailer of the Year 2020.
In other words, there has never been a better time to join Nisa Retail. And there are many reasons why.
Future-forward formats
Last year the new Nisa Express format was launched at the group's annual trade show, held virtually for the first time in response to Covid-19 restrictions.
The design includes a dedicated fascia option and store format for smaller convenience and forecourt sites. The latest technology and contemporary design provide a first-class shopping experience for the consumer.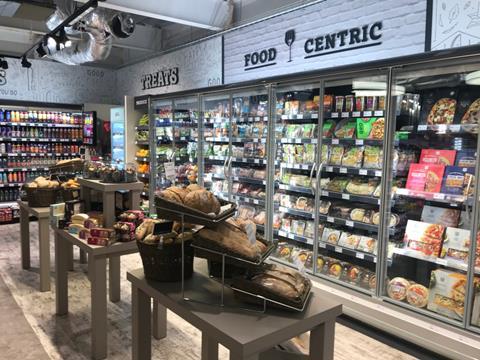 Catering for retailers operating in more compact spaces, Nisa has developed three different options for stores up to 1,000 square foot, catering for a wide range of retailers. Covering food-centric, forecourts and essentials options, each design is tailored for a specific market.
The rollout of Co-op own brand has also continued to be a unique selling point for Nisa partners, including Co-op's innovative plant-based GRO range and the Honest Value range. This helps retailers provide their customers with a variety of products to suit all lifestyles and budgets.
Fresh thinking for business growth
Nisa remains focused on strengthening its partner proposition to deliver the best the market can offer and make it as easy as possible for Nisa to be the wholesale partner of choice.
Its Fresh Rewards rebate scheme launched earlier this year allows partners to unlock up to 5.5% rebate based on their weekly spending. The entry threshold for a 1% rebate starts at £4,000 and partners can earn up to 4% rebate by spending £12,000 or more.
Additional benefits are available for embracing Co-op own brand products and being a Nisa or co-branded fascia. To get an instant example of what your Fresh Rewards rebate could be, visit the Nisa rebate calculator.
Nisa's Fresh Thinking proposition has helped Tom Highland, owner of Highland Group, double the turnover of his store. Watch the video below or click here to read more.
Co-op breadth
For more than 40 years Nisa has worked with independent retailers to help grow their businesses through a comprehensive support package. As part of the Co-operative Group it is better placed than ever to do that, investing more in price and promotions, improving its offer to partners, and enjoying increased buying power and a broader product range.
Nisa's flexible model gives retailers an unbeatable breadth of range of more than 13,000 stock-keeping units (SKUs). The inclusion of over 2,400 Co-op own brand products across all categories offers a recognised, quality brand for shoppers and good margins for retailers.
The promotional alignment with Co-op also gives retailers access to sector-leading deals, with promotions including lunch meal deals, the popular £5 freezer filler deals, Super Saver Deals and more. At a time when value is more important to shoppers, strong promotions are key to the Nisa offer.
Latest technology
Alongside Evolution, Nisa's bespoke electronic point of sale (EPOS) system, and an industry-recognised mobile app which launched in 2020, Nisa's new website consolidated several existing sites into one comprehensive platform to clearly and effectively demonstrate its offering.
During the pandemic national restrictions, queues at large retailers and a lack of online delivery slots encouraged more people to shop locally. The situation provided a huge opportunity for better digital engagement and encouraged retailers to provide new delivery options.
Recognising e-commerce as one of the biggest new trends in convenience, Nisa agreed preferential terms with four key delivery partners to cater for this growing market and support retailers in reaching more customers, namely Snappy Shopper, Jisp, Uber Eats and Deliveroo.
While other groups said they were unable to recruit new business due to the pandemic restrictions, Nisa's recruitment team changed its approach and adapted to a virtual recruitment and induction process. The group also invested more in the recruitment team, forming a new induction team to support new partners during their first 90 days with Nisa and ensure a smooth transition process.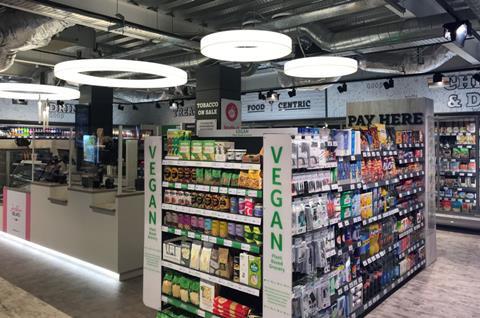 Superior support
Nisa offers a complete retail support package, including a strong retail-focused team, an enhanced category management system, and a bespoke staff training facility. It also features a comprehensive marketing package including social media and PR support, leaflets, point of sale (POS) material, a personalised Nisa FM radio network, and national advertising.
A comprehensive support structure ensures retailers can push their business forward. The strong field team includes retail development managers, regional retail managers, fresh food development managers, and the new induction team.
Nisa also supports partners through events such as the annual Nisa Expo and Nisa Live, where partners can hear the latest business updates, access panel discussions and category talks, and network with key suppliers and Nisa colleagues.
The group provides an extensive package of materials including POS, insights, and planograms. Offers and promotional activity are launched every three weeks to help retailers make the most of trading opportunities, with themes including healthy living, cosy night in and cider festival as well as seasonal events such as Christmas and Easter.
As we know community involvement is key to independent retailers, we enable our partners to support local good causes through Nisa's Making a Difference Locally charity. Since the charity's formation in 2008, more than £12m has been raised for good causes and charities with more than £1m raised in 2020.
To Join Nisa complete the online form or contact our development team on 0800 542 7490.
Case study
Owner: Harry Ahmed
Store name: Nisa Local Greenock
Location: Greenock, Scotland
What are the main advantages of membership?
Although during the Covid-19 pandemic the Nisa team has been prevented from visiting the store, support has been provided over the phone whenever needed. The experience they have, sharing information from across the whole country with guidelines to keep us all safe has been great. Nisa has also enabled me to maintain stock availability during the pandemic.
Why did you choose to join this group rather than a competitor?
The expansive range was key, especially the fresh options and importantly the Co-op own brand products. Nisa's pricing structure was also the best we saw and it is also the most modern looking fascia.