From spiking Covid rates and the Omicron variant prompting new government guidance, to price increases driving inflation and availability issues emptying shelves, it's likely to be a challenging winter. The Partners for Growth Retailer Advisory Panel provides strategies to help businesses thrive this season.
Traditionally, winter is a game of two halves in retail: with the Christmas season being all about indulgence, entertaining and premium, while in January and February, health and practicality become the focus as shoppers face the reality of their Christmas excesses. But with so much uncertainty facing retailers this winter, things are likely to be slightly different.
To help navigate these difficult times, the Partners for Growth category experts working with the Retailer Advisory Panel, have provided 10 tips to help your business thrive this winter and beyond.
1. Stay on top of key business fundamentals
With cost increases driving up inflation, it's more important than ever to run your business efficiently and be on top of your business fundamentals – sales, margin, footfall and average basket spend.
Now is also a good time to review your business plan. If you don't have one, now is a great time to write one as the process helps you focus on your business priorities. You can download a business plan template here.
2. Increase your margins to cover your cost increases
With overheads rising fast, the break-even point for a managed convenience store is increasing too, so it's important to maintain or increase your margins to ensure they cover the rise in running costs.
3. Review your product mix
Making sure that you are catering for your key customer needs is crucial. During lockdown many retailers added more SKUs at the expense of the shelf space of bestsellers, so now is a good time to review your ranging against our unbiased planograms to ensure the core best sellers are included, as recommended here. Given the time of year and current Covid-19 spike, it's worth paying particular attention to your health and wellness, personal care and home hygiene categories, all of which have seen significant growth since the pandemic began, as shoppers strive to look after their health.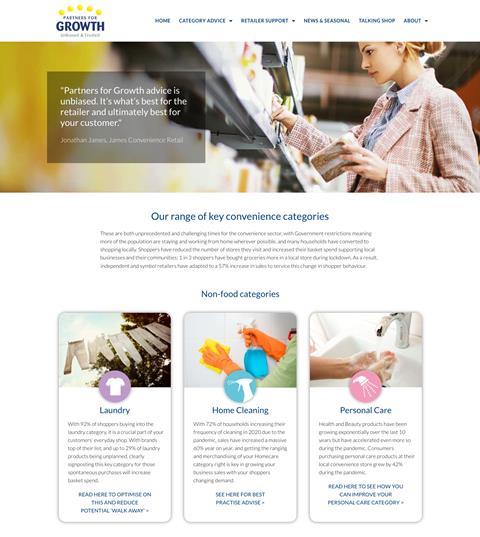 We would also advise reviewing your entire store to ensure you are offering clear value options to customers. January and February have always been months when shoppers are more focused on their finances, but with costs rising rapidly and household incomes being squeezed, it is important to cater for those customers feeling the pinch. You can find more tips on offering perceived value to your customers here.
4. Look after your staff
Competition for good staff is increasing across the retail environment, so it pays to look after and retain good staff. Why not introduce initiatives to retain your staff, such as increasing training, improving staff facilities in the store, and offering a good living wage. Now may also be a good time to carry out a staff appraisal to let your staff know they are valued. If staff do decide to leave, these initiatives will make it more attractive to new people considering joining your team. You can find more information on retaining staff and a downloadable staff appraisal form here.
5. Play to your store's key strengths and points of difference
It is important to be known for what you do best, whether that be online, delivery, niche products, late opening hours, community support, or great availability. That way, your store becomes a destination for customers and builds loyalty. Find out how to make your store a destination here.
6. Focus on good stock availability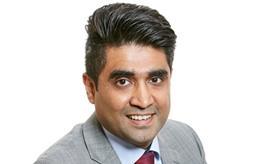 Availability continues to be an ongoing issue, which the panel believes is likely to continue well into spring and summer 2022. Gaps on shelves could result in shoppers going elsewhere and risk losing your customer for good.
By investing in existing and new supplier relationships it will help you access the stock you need to minimise availability gaps.
Panel member Kay Patel extended his supplier relationships to five wholesalers to do just this. Read more about how Patel was able to successfully tackle the issue of stock availability here.
7. Embrace online sales and delivery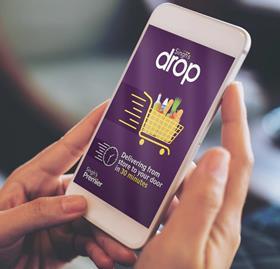 Online sales and delivery offer a big growth opportunity and, if it is right for your store, it's a great way to generate incremental sales and build customer loyalty for your business. Mandeep Singh of Singh's Premier started a delivery service for a few vulnerable customers early on in lockdown 2020, but demand for it exploded and it has led to a transformation of his business. Find out more about Singh introduced online sales and delivery here.
8. Invest in building customer loyalty
There is more competition than ever coming from diverse areas including Amazon, Ocado, discounters and delivery start-ups such as Getir. That's why it's important to talk to your customers to ensure that you continue to provide them with everything they want from a store, so they don't look elsewhere. This now includes ensuring that you are providing a safe, fit-for-purpose Covid shopping environment.
9. Get involved in social media
If handled correctly, social media can be a valuable tool to help you engage with your customers and, through word of mouth, your wider community at very little cost. This can help grow your customer base and build customer loyalty. Award-winning retailer Mandeep Singh has invested a lot of time in his social media activities and now has nearly 30,000 members. Take a look to see how he has used social media to transform his business, and why not ask him a question here.
10. Spend time talking with other retailers
Just as it's good to share experiences with friends with shared interests, it's also good to share experiences and ideas with other retailers who may be experiencing similar challenges or have found new innovative sales opportunities.
Panel member and 2021 Convenience Retailer of the Year David Charman, who runs Spar Parkfoot, says: "It's important to spend more time talking to other retailers, the ideas and answers are out there…I have so missed doing this in the past couple of years." To find out more about David's store, visit here.
Why not share your thoughts on the Partners for Growth website, or submit a question for the next Retailer Advisory Panel meeting to start the dialogue?
Whether you are looking for unbiased category advice, sales growth tips or advice to grow your store's profitability, Partners for Growth is here to help. We are trusted by 95% of convenience retailers, having helped thousands grow their businesses over the years, so we're certain you'll find our impartial advice valuable.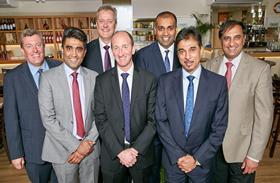 For nearly 20 years, Partners for Growth, through insight from Unilever category experts and guidance from their award-winning Retailer Advisory Panel have been providing convenience retailers with unbiased advice on the top-selling products, sales growth tips to increase a shopper's basket spend, and expert retail advice to help retailers maximise their profits. Visit us at partnersforgrowth.co.uk

Category management advice for growing your sales based on knowledge and insight from Unilever category experts, plus business advice from its Retailer Advisory Panel of award-winning UK convenience retailers.