Mandeep Singh, owner of Singh's Premier in Sheffield, is keeping his tills ringing with social media posts that drive sales of seasonal products and encourage shoppers to visit more often.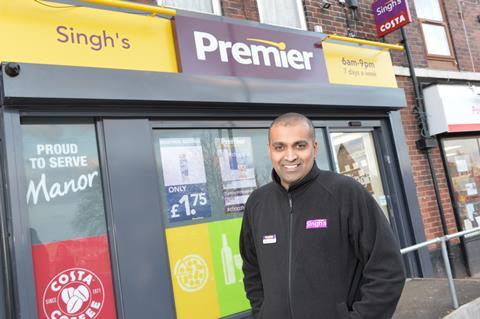 He says: "We get great engagement from our social media and we have more than 15,000 members signed up to our public Facebook group, which gives us a great platform to have a conversation with shoppers about products.
"It really works at this time of year when people are thinking about seasonal events - we recently did a pumpkin competition which encouraged people to pick up their pumpkins in-store and also share their designs with us.
"Other giveaways like ones that include a hamper of limited edition products also keeps people coming back. Everything is about timing and it takes a bit of work to build up a following but it definitely helps sales in the autumn and winter.
"We are preparing for Bonfire Night at the moment - it is always a good night for the independent trade even though we don't actually sell fireworks!
"We give some away through a seasonal competition on Facebook. However, for the most part we are pushing products that people can have at parties, like confectionery and alcohol, which seems to work for us."
Star performers: "The limited edition Twirl Orange has really helped sales of single chocolate bars. We are looking forward to the possible rollout of Twirl Caramel and Twirl Mint, which are rumoured to launch in the UK very soon."