Warburtons has partnered with Hollywood actor Robert De Niro to mark the launch of its new plain and cinnamon & raisin bagels.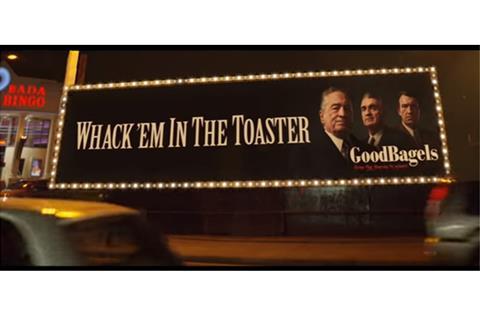 The new TV ad, which premiered last week, is set in Yorkshire and uses elements from mafia dramas.
After hearing that Warburtons is rising to the top of the bagels business, De Niro and his goons head over from New York to confront company owner Jonathan Warburton.
Commenting on the campaign, De Niro said: "It was a pleasure to fly to the UK to film this ad with the Warburtons family, and star alongside Jonathan. Getting into the bagel business has been great fun, and I hope everyone enjoys the final cut."
Jonathan Warburton, chairman of Warburtons, added: "As an iconic New Yorker, Robert De Niro knows his way around a bagel so it's great to have his seal of approval. We've spent months perfecting the recipe and process to ensure we delight families up and down the country with the best thing since sliced bread!"
Watch the full advert here: https://youtu.be/AdMpVZ42RLk