Warburtons is launching a new premium addition for its fruited range of baked products: Fabulous Fruit Loaf.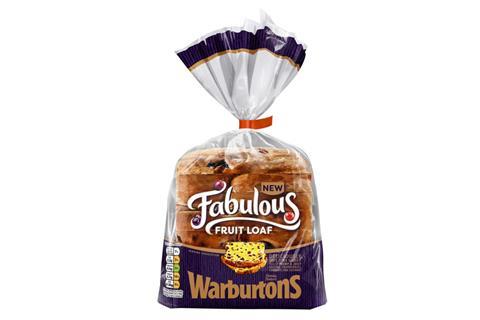 Made with cranberries, raisins, currants and sultanas, the 400g loaf boasts taller, thicker and softer slices compared to the rest of the Warburtons range and can be eaten fresh from the pack or toasted.
The Fabulous Fruit Loaf is the latest addition to the brand's fruited line-up which includes: fruity teacakes, a raisin & cinnamon fruit loaf, and a fruit loaf with orange.
Darren Littler, innovation and product marketing director at Warburtons, said: "At Warburtons we always want to bring excitement to the category and deliver delicious products that cater to current consumer trends.
"Our new Fabulous Fruit loaf not only allows existing fruit loaf consumers to trade up for a premium fruit loaf but also allows us to engage a younger audience who may typically enjoy a fruit toast in a coffee shop."
The Warburtons Fabulous Fruit Loaf will be open to list in independents and c-stores from 22 April with an rrp of £1.99 per pack.