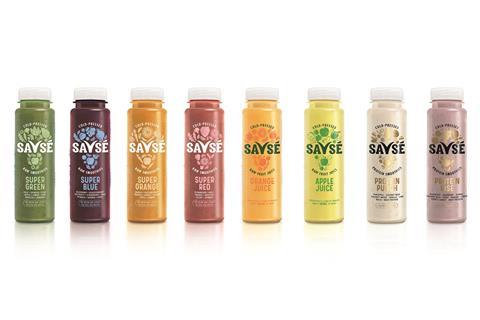 Savsé is introducing a new look across its range of cold pressed smoothies and juices, following an overhaul of its brand positioning and packaging.
All Savsé products are not from concentrate and are made using natural fruits and vegetables. The drinks also contain no added sugars, colourings, supplements or water. The new look range is expected to roll out to the trade later this month.
"We're confident that the beautiful new bottle design and bold new positioning along with some highly engaging PR and marketing activity throughout the year will help drive increased awareness and demand from shoppers throughout the UK. We look forward to working in partnership with customers to help accelerate the impressive sales performance that Savsé is experiencing."
Savsé smoothies and juices come in two formats: 250ml bottles (rrp £2.49) and 750ml bottles (rrp £3.99). The full range is also available in price-marked packs and in cases of six.