Coca-Cola European Partners (CCEP) has unveiled a new advertising campaign for Capri-Sun original to highlight the brand's health credentials.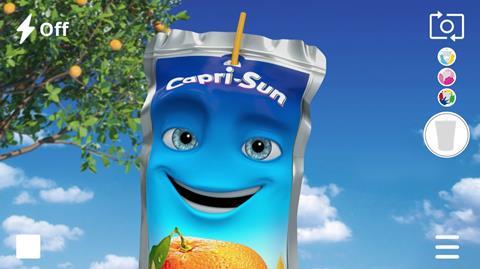 The campaign, designed to position Capri-Sun as a leading juice drink for parents and kids, sees the return of brand mascot Sunny posing for selfies and switching between different filters.
The 'No Filter' advert aims to highlight how all Capri-Sun products contain no artificial colours, flavours or preservatives, and the activity will run from now until the autumn / back to school season.
Simon Harrison, vice president for commercial development at Coca-Cola European Partners GB, said: "We know that parents are increasingly scrutinising the food and drink choices they make for their families and are choosing products that are perceived to be more natural.
"The new TV advert highlights that Capri-Sun original is 'filter free' and contains no artificial sweeteners, colours or preservatives whilst maintaining the fun and light-hearted nature that the brand is famous for."