Coca-Cola Great Britain is adding to its portfolio with the launch of Coca-Cola Energy, the first energy drink to be released under the Coca-Cola brand.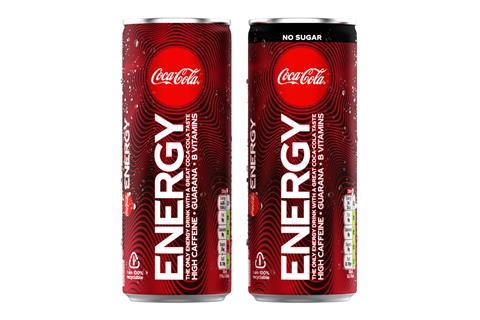 The new drink features caffeine from natural sources, guarana extracts, B vitamins and no taurine. It will be available in 250ml cans and in two variants: regular sugar and no sugar.
Javier Meza, global chief marketing officer for The Coca-Cola Company's sparkling business, said: "Coca-Cola Energy includes ingredients from naturally-derived sources and a delicious and refreshing taste of Coca-Cola. We kept these two qualities at the heart of how we developed the recipe and are proud to offer it under the Coca-Cola brand, inviting people to try a new and different energy drink that is designed to complement upbeat and busy lives."
Jon Woods, general manager for Coca-Cola Great Britain added: "Our strategy is to offer people a wide range of drinks to meet different lifestyles and occasions and Coca-Cola Energy is the latest example of that. We're launching Coca-Cola Energy with and without sugar and we'll continue to expand and diversify our range of products to offer British consumers a wider choice of drinks."
Available to UK retailers from late April, the launch of Coca-Cola Energy will be supported by an integrated marketing campaign.