Kopparberg is using blackcurrant and blackberry fruits for its new flavoured cider, launching this month in a 440ml can format.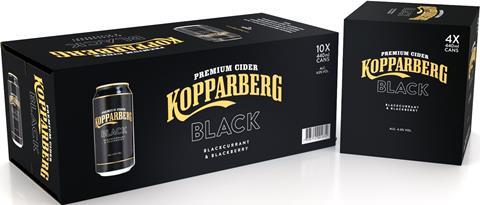 Kopparberg Black (4% abv) is made using a mix of apple cider and hints of blackberry and blackcurrant. The new product is available in both four and ten packs for off-trade customers.
Kopparberg head of marketing, Rob Salvesen, said: "To further reinforce our position as the best-selling packaged fruit cider brand in the UK, it was a natural move for us to introduce Kopparberg Black draught to the off-trade.
"As the Dark Fruit category grows, as well as consumer demand for premium alternatives, we wanted to offer a credible solution to consumers who choose to drink Kopparberg for its superior taste and flavour. We're delighted that after a successful launch in the on trade, Kopparberg Black will now be available for people to enjoy with friends in their own gardens, as we look forward to a summer outdoors together."