Kopparberg has announced the introduction of two sets of fruit flavoured premium gins.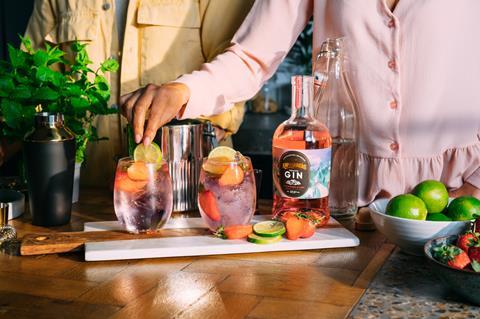 The new launches: Kopparberg Premium Gin (37.5%), available in a 70cl bottle with a strawberry & lime flavour, and Kopparberg Premium Gin & Lemonade, available in a 250ml can and 4x250ml multi-pack, are both double distilled over a two-week period to deliver the taste of a London Dry style gin.
Available to independent retailers now, the new variants will be backed as part of Kopparberg's £6m 'Outside is Ours' marketing campaign and will see support across TV, digital and out of home media formats amongst others.
Kopparberg head of marketing, Rob Salvesen, said: "We've made it our mission to use our drinks knowledge and flavour expertise to bring the spirit of Kopparberg to life. Not many know that we brew and distill many other drinks in our brewery in Sweden.
"With over 10 years' experience in distilling gin, as well as our success as flavour leaders here in the UK and around the world, it was an obvious decision for us to introduce Kopparberg Premium Gin in one of our most iconic flavours. This focus on flavour, combined with our premium fruit refreshment positioning is what we feel will set us apart from other pink gins on the market."