In a nod to its Japanese heritage, soy sauce brand Kikkoman has created a limited-edition design for its 150ml flagship dispenser bottler.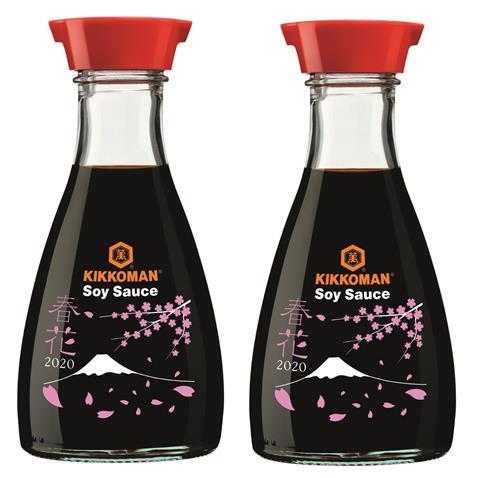 In a first for the company, a picture of Mount Fuji will appear alongside an image of cherry blossom and Japanese characters spelling out 'Spring Flower 2020'.
There will be 300,000 limited-edition bottles produced, available from February through to April.
Kikkoman UK general manager Bing-yu Lee said: "We're very proud of Kikkoman's iconic 150ml dispenser. It is a unique bottle with a strong and loyal following. This new design is printed on the bottle itself and it's the first time we've done this, so it's very special. We're confident that our new limited-edition bottle will be very popular with consumers and a great keep-sake for our most avid fans."
The soy sauce market returned to growth in 2019, and is currently worth about £26m, up 4.4% year on year. The Kikkoman brand has performed strongest in the market over the past two years, adding an additional £1m in value to the category over the period and up 9.5% year on year (IRI w/e 17 August 2019).
In terms of bottle format, research shows that 150ml is the preferred bottle size and is driving category value growth, with 71.6% share of the market and adding £684k in revenue year on year (IRI w/e 17 August 2019).