The Thai Dragon brand has launched a new soy sauce into the retail sector.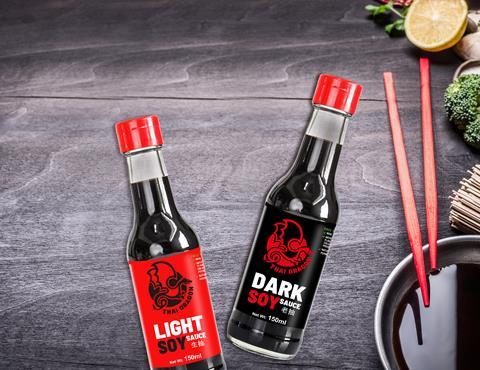 Available to independents now, this is the third launch this year from the Thai-inspired brand which included snacks and sauces. The brand has achieved listings with Tesco and independent for each launch.
Thai Dragon soy sauce is packaged in a traditional glass bottle which is fully recyclable. The entire Thai Dragon range is available to independent retailers via Surya Foods.
The launch is being supported by a contemporary consumer facing website and a social media campaign titled #ridethedragon which includes consumer competitions and online giveaways. The brand is also working with online social media influencers to reach its target audience.